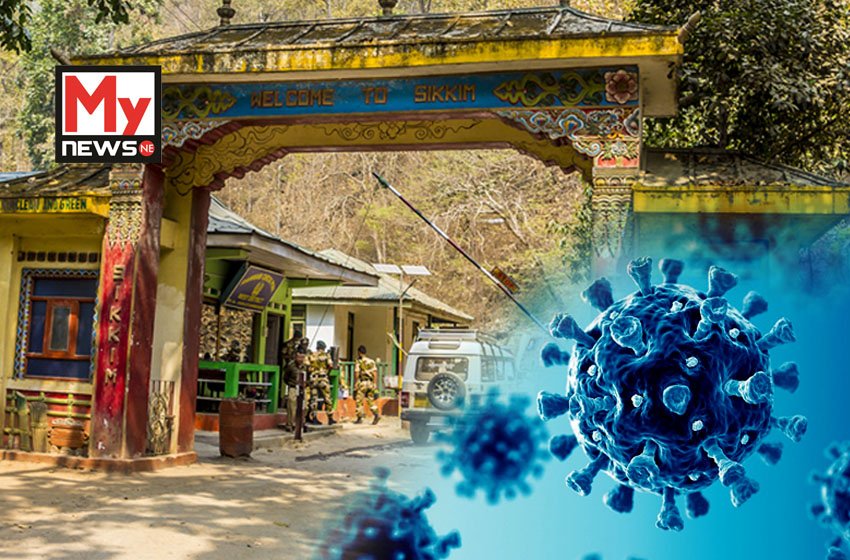 Sikkim Police have registered an FIR against five members of an extended family from Bengal for entering the state by violating the Covid-19 protocol, but the law enforcers themselves have come under the cloud with the state government ordering an inquiry into the lapse amid widespread anger.
The FIR was registered at the Jorethang police station in South Sikkim on Wednesday against the family under relevant sections of the Indian Penal Code for disobedience of public order, endangering lives of others and common intent. They have also been charged for refusing to comply with government directive under the Disaster Management Act, 2005.
Sources said the families of Gauri Shanker Gupta and his sister Nilam from Siliguri and Kalimpong, respectively, had entered Sikkim from the Melli check post on Wednesday and attended the funeral of their father in Jorethang. Caught napping at the check post¸ the police were forced into action after some Jorethang locals raised an alarm. The five were immediately picked up and sent to a quarantine facility and cases slapped against them.
Late on Thursday evening, the Sikkim government ordered an inquiry into the incident and warned of strict action against those found guilty of dereliction of duty. "Shri Ragul, DC (South) has been asked to conduct an enquiry (sic) as to how these 5 persons could enter through Melli check post…Shri Rinzing Bhutia, secretary (Coordination), Home Department has also been deputed to visit Melli, Jorethang and Namchi and submit a separate and independent factual report," said S. C. Gupta, the chief secretary, in a release issued here.
The incident, quite predictably, has created a furore with political parties and other organizations alleging the family couldn't possibly have entered without the blessings of influential persons in the government. They have also demanded setting up of an independent inquiry commission to probe the incident.
"How could the family circumvent the stringent Covid-19 protocol and heightened vigil on the border and enter Sikkim without the blessings of some very influential people in the government? The names of the topmost officials in both the bureaucracy and the police department are already doing the rounds. Only an independent inquiry commission will be able to get to the bottom of the truth," said Passang Sherpa, the chief convener of Iam371F, a pressure group.
The Covid-19 protocol mandates every person entering Sikkim to be quarantined for 14 days at government-approved facility and another 14 days at home. Only those from outside engaged in essential services do not have to get themselves quarantined, but their interaction with locals, movement and stay are restricted and monitored.
K. B. Rai, the president of Sikkim Republican Party, too, echoed Sherpa and demanded an independent committee to probe the glaring lapse. "This is a reckless act. This has endangered the lives of the local population. If tomorrow Covid-19 multiplies in Sikkim, the Sikkim government should be held responsible," he said.
Report by Bikram Karmakar, Special Correspondent Tripura