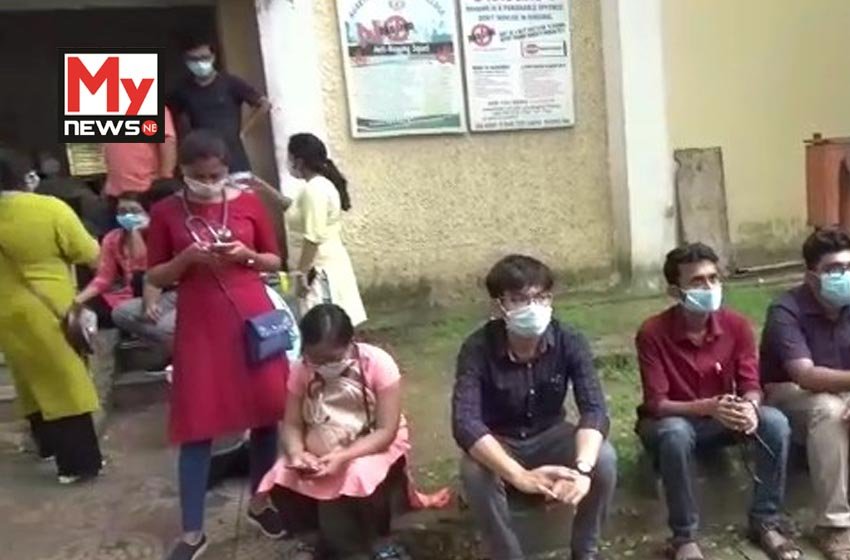 Agartala GB Hospital Doctors Protest on National Doctor's Day
Today on National Doctor's  Day the doctors of Agartala GB Hospital protested against the administration on Wednesday regarding non-payment of their salaries. The Doctors alleged that they have not been paid for last 2 months. The doctors work day & night and due the ongoing pandemic doctors they had to work  more hard and this kind issues will definitely hamper the mindset of the doctors of Agartala GB Hospital.
The doctors also locked the superintendent office chamber in anguish of not getting the salary in normal period of time. The doctors also said that they have been working for around 16 hours in the COVID pandemic but still they have not got their salary dues and if they don't get their salary then further they will not work with the Agartala GB hosipital. The health department of Tripura will try their best to solve the issue according to an official of the Tripura Health department.
Report by Bikram Karmakar, Special Correspondent Tripura