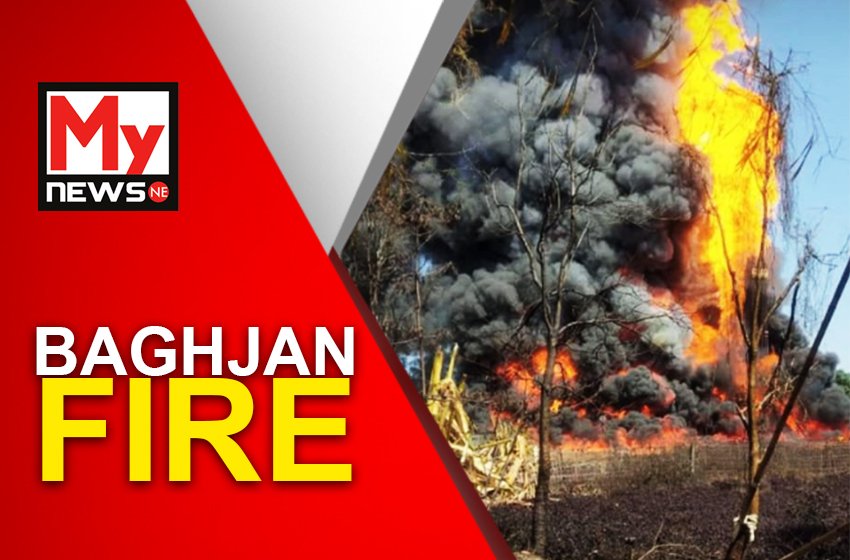 Baghjan Tragedy, FIR filed against OIL
After a blowout on May 27 today in the afternoon a major blast occurred at Baghjan Oil Field under Oil India Limited in Tinsukia. As per the report massive fire engulfed the whole area where high rising smoke mixed with crude oil seen.
Apurba Ballav Goswami has lodged an FIR against the OIL and the private company which is engaged in drilling and the senior officials of Oil India Limited, local administraton and firefighters have rushed to the spot and still trying to control the situation. It is to be mentioned that due to the blowout in the oil field on May 27 severe oil leakage was continuing till the date along with heavy sounds which created panic among the people in the greater region. The OIL authorities had taken all efforts to control the situation but all went in vain. Later they sought help from the foreign experts. Yesterday a team of experts from Singapore arrived in Tinsukia. But today in the afternoon the major blast occurred. Meanwhile stating it as a negligence and failure of the Oil India Limited authorities senior journalist and environmentalist from Golaghat Apurba Ballav Goswami filed a FIR against OIL firm.
Apurba Ballav Goswami in his case no 29/2020 filed at Baghjan Police Station in Tinsukia yesterday clearly stated that it was the duty of the OIL authorities to look after the arrangement for blowout preventer before the Company started to conduct drilling in the area. But there was no such blowout preventer for which this major incident took place. He further stated that this incident of blowout has not only brought threat to the life of local people but also to the bio diversity of Dibru Soikhuwa National Park which is located nearest to the Oil Field. Several River Dolphins in Dibru river have been found dead due to the smoke and oil leaked after the blowout. It is only because of the negligence of the OIL authorities that made the situation worsening and for this strict actions must be taken against the OIL, the environmentalist added.
Siddaratha Handqiue, Golaghat