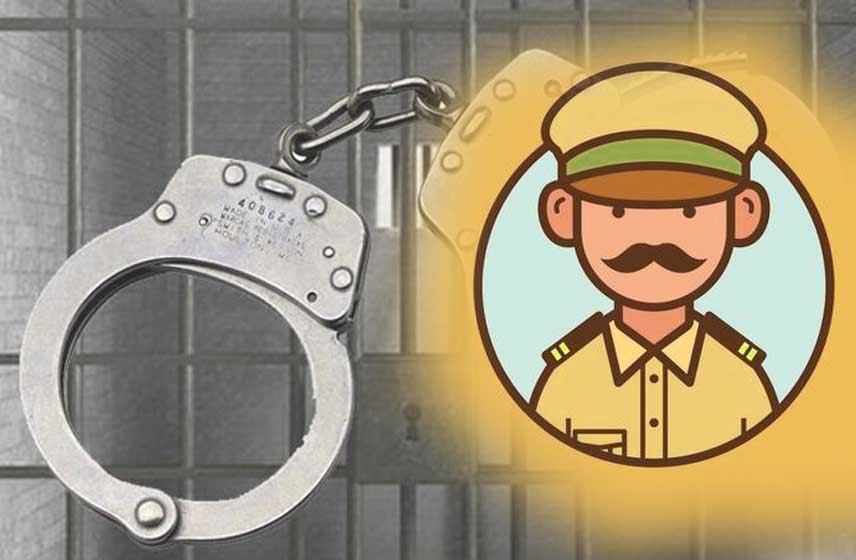 Contraband substance seized from a Police officer in Sikkim
Rhenock Police Station received a reliable source information report mentioning that one police constable along with his friends, suspected to be carrying contraband substances is entering Rhenock in one blue colored Alto Taxi vehicle. Accordingly, self along with ASI TB Rai proceeded towards Tarpin Charfatak and intercepted the above vehicle bearing registration number SKO1T/4338 being driven by driver which has three occupant. Hence, they were intimated in writing seeking their willingness to be searched in presence of a Gazetted Officer to which they replied in affirmative (.) Therefore, BDO Rhenock Ram Kr. Gurung was requested to witness the search.
Likewise, search was carried out in presence of independent witnesses and during the process three plastic carry bags containing 420 numbers of loose blue colored capsules suspected to be spasmoproxyvon and 12 numbers in total from two and half strips of used Nitrazepam tablets bearing batch no. AB43094. mfg. date 04/2020, expiry date 03/2023 were recovered from a black and beige colored strip bag belonging police constable. One black colored plastic carry bag containing 134 blue colored loose capsules suspected to be spasmoproxyvon were recovered from right pocket of his pants.
Accordingly, the same were seized, packed and sealed in presence of aforesaid witnesses in presence of a Gazetted Officers. The entire search and seizure were appropriately documented and photographed in presence of witnesses. The possession of contraband substances without documents in large quantity is an offence under SADA, 2006 and SADA Amendment Act, 2017 and the aforesaid Police constable could not produce any documents regarding the recovery of same from his possession.
Therefore, on the basis of aforesaid recovery of contraband substances from the possession of police constable in presence of a Gazetted Officer and independent witnesses FIR No.16/2020, dated: 16/09/2020, u/s 7(a)(b)/9(b)/9 (3) (ii) /14 of SADA , 2006 and Sikkim Anti-Drugs Amendment Act, 2017 which is registered against Police Constable. It was Rhenock PS suo-moto case.
Report by Prakash, Special Correspondent Sikkim