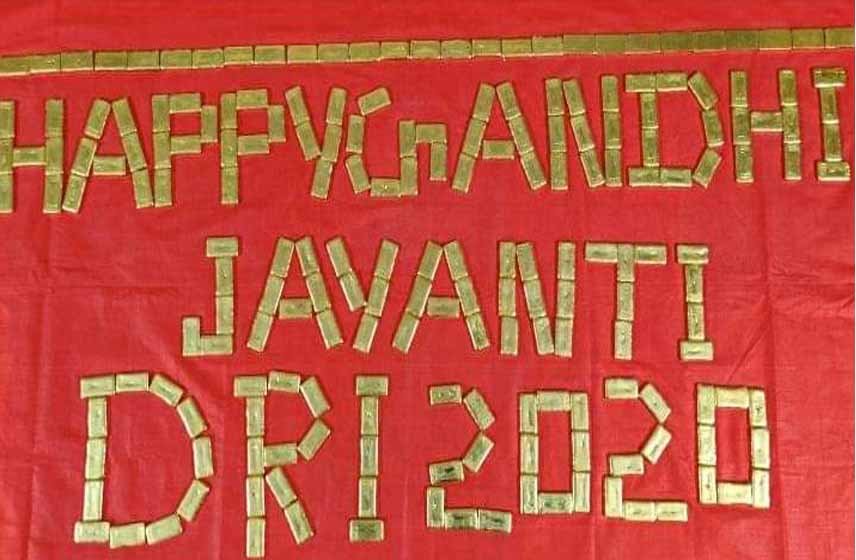 DRI seizes 33 kgs gold worth of Rs 17.51 crores in Sikkim
DRI intercepted 33 kgs of gold from a truck, valued at Rs 17.51 Crores and arrested four persons on the auspicious day of Gandhi Jayanti, remembering Gandhiji's talisman that "every action that we do should benefit the poorest man in the country," the DRI has effected a major seizure of the precious metal.
Acting on intelligence that a sizable quantity of gold of foreign origin smuggled from across the Indo-Myanmar border in the north-eastern state of Manipur, would be carried in a truck through Siliguri, headed towards Sri Ganganagar in the western state of Rajasthan, the DRI intercepted a truck on this day at about 08.00 hours at Siliguri. The truck had four occupants who are otherwise based in Rajasthan.
On interrogation, they stated that they were coming from Guwahati but denied carrying any contraband with them. However, on intense questioning, they ultimately confessed that smuggled gold of foreign origin was actually being carried in their luggage. Thereafter, 202 pieces of gold which were secreted inside the luggage of the occupants of the truck were recovered. Total weight is 33.532 kgs valued at Rs.17,51,17,168/-
According to DRI, they admitted that the gold was smuggled from Myanmar through border in Manipur and that they were carrying the same for delivery at Sri Ganganagar.
All the four accused persons have been arrested under Section 104 of the Customs Act. They are liable for punishment under Section 135 of the Act which could lead to imprisonment of up to seven years in jail.
It's noteworthy that, In the financial year 2019-20, DRI has seized about 300 kgs of gold in West Bengal and Sikkim, valued at more than Rs 115 Crores. In the current financial year, the seizure figure is around 98 kgs valued at about Rs 52 crores and this is despite several constraints faced because of the pandemic.
DRI remains committed to combating all types of cross border crime involving smuggling of Cigarettes, gold, consumer goods, drugs and narcotics, wild life articles, Fake Indian Currency Notes and counterfeit goods, import-export frauds and trade based money laundering. DRI works in close partnership with various other law enfrocment agencies.
Anybody can support the fight against Cross Border crime, Smuggling and Trade Based Money laundering by giving information to DRI. The names of informer are not only kept confidential, but there is an excellent reward scheme also, which is Income Tax free.
Report by Prakash, Special Correspondent Sikkim