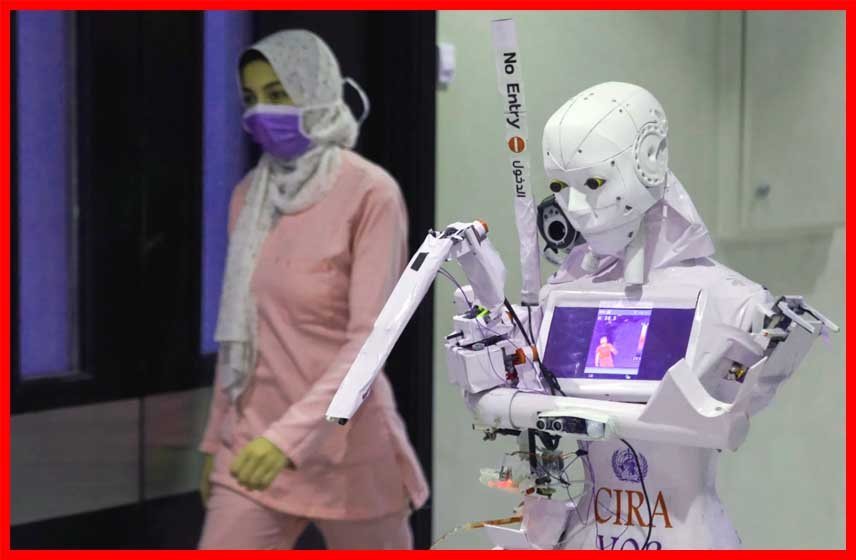 Egyptian Engineer builds a Robot that can conduct COVID test, names it Cira-03
An Egyptian engineer, Mahmoud el-Komy has designed a robot, called the Cira-03 which will carry out menial tasks in the medical field to decrease the exposure of health workers to COVID-19 patients. The Robot can test COVID-19 patients and also warn people for not wearing masks.
Cira-03 , has a human like face and head and robotic arms, can take blood tests, perform echocardiograms and X-rays, and display the result to patients on a screen attached to its chest . It tests a patient for coronations by cupping their chin and then extending an arm with a swab into their mouth.  Talking about this creation, Mahmoud says it can help limit exposure to infection and prevent the transmission of the virus .