Former Physically Challenged Cricketer to apply for Peon's Job in NADA
Former Captain of Physically Challenged cricket team Dinesh Sain who have represented the country in many times has now a new aspiration as he had applied for Peon's Job in NADA. Dinesh Sain was inflicted with polio since birth and have played 9 games for India's Physically Challenged team between 2015 and 2019 and had also captained  the side during this time.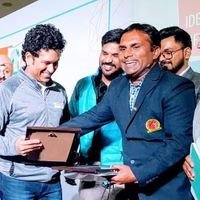 Dinesh Sain said "I am 35 and currently in first year of my graduation. After 12th standard, I only played cricket, represented India but I have no money now. There is one vacancy for a peon's post in NADA, so i have applied for the post".
Dinesh Sain one leg have been affected by polio since birth, in a five nation tournament in 2015 in Bangladesh where he was the highest wicket taker, got 8 wickets in 4 games and also lead many wins for the Indian team.