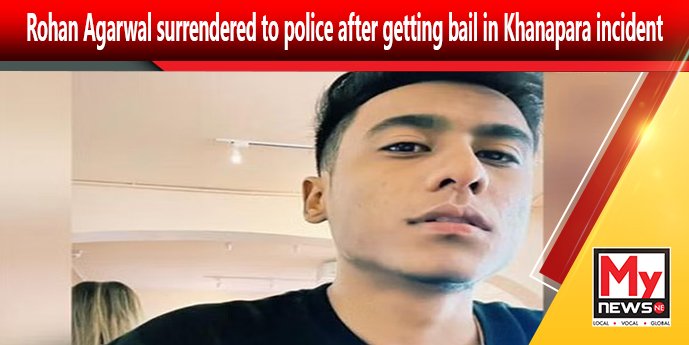 Guwahati: The primary suspect in the Khanapara incident in Guwahati in which a young woman was dragged from a car by her hair by a youth was granted bail on Saturday.
The accused, Rohan Agarwal who had dragged the woman from his car at Khanapara in Guwahati by her hair, was granted bail by the court. The incident had taken place on December 21, last year.
After the incident, the woman who was the victim filed a report at the Dispur Police Station. However, despite a strong case against him, the accused managed to get bail yesterday.
After receiving bail, Rohan Agarwal reportedly turned himself in to the Dispur Police, changing the course of the case.
It should be noted that when the woman rebuffed his unwanted approaches, Agarwal dragged her from his car by her hair. The incident had taken place in front of the Khanapara Kendriya Vidyalaya.
The defendant came in his car and immediately began engaging in risky antics while making sexual motions toward the woman.
The victim claimed that after being confronted with this, she turned down his approaches and referred to him as a drug addict, which infuriated him. The victim was then carried along the road for a time before the adolescent released her after grabbing her hair from inside his automobile.
After witnessing the incident, the townspeople reportedly chased him down and, after a protracted pursuit, caught him at Bhetapara. They handed him over to the police after that.
The Maruti WagonR involved in the incident with the registration number AS 01 BD 9455 was also seized by Dispur Police.
Following incident, locals of the area including many women, show their support for the victim. The incident occurred after newly appointed Guwahati Police Commissioner Diganta Borah had just issued orders of rigorous vigil against traffic rule violators.