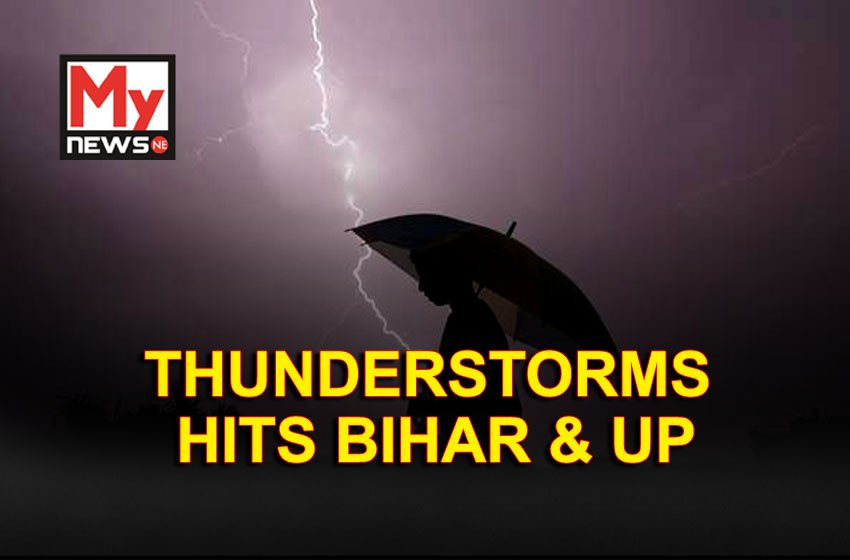 Heavy Rainfall & Thunderstorm Kills over 90 peoples in Bihar and over 30 in UP
Heavy rainfall & thunderstorm were reported in several areas of Bihar & Uttar Pradesh killing over 90 peoples in Bihar & 30 peoples in Uttar Pradesh. Apart from deaths, many people were reported to be injured as heavy rain and thunderstorms lashed several areas of north India on Thursday.
Expressing deep sorrow PM Narendra Modi tweeted " In some districts of Bihar and Uttar Pradesh, heavy rains and lightning caused unfortunate death of many people. The state governments are engaged in relief work with promptness. I express my condolences to the families of those who have lost their lives in this disaster."  The Bihar Chief Minister Nitish Kumar has announced Rs 4 lakhs each for peoples who lost their lives due to thunderstorms in the state.
The Indian Meteorological Department (IMD) had beforehand announced that weather conditions for some areas of Bihar and Uttar Pradesh for Thursday and Friday would be very worsening as heavy rainfall & thunderstorms were expected.  The district that was affected heavily by the thunderstorm in Bihar is Gopalganj where more than 13 people lost their lives. On the other hand districts like Nawada, Madhubani, Siwan, Bhagalpur, East Champaran, Darbhanga, Baka were also laboriously affected by the thunderstorm. Meanwhile in Uttar Pradesh, ditsricts like Kushinagar,  Fatehpur, Unnao, Deoria, Barabanki, Prayagraj, Ambedkar Nagar and Balrampur were also very immensely  affected by the thunderstorm.