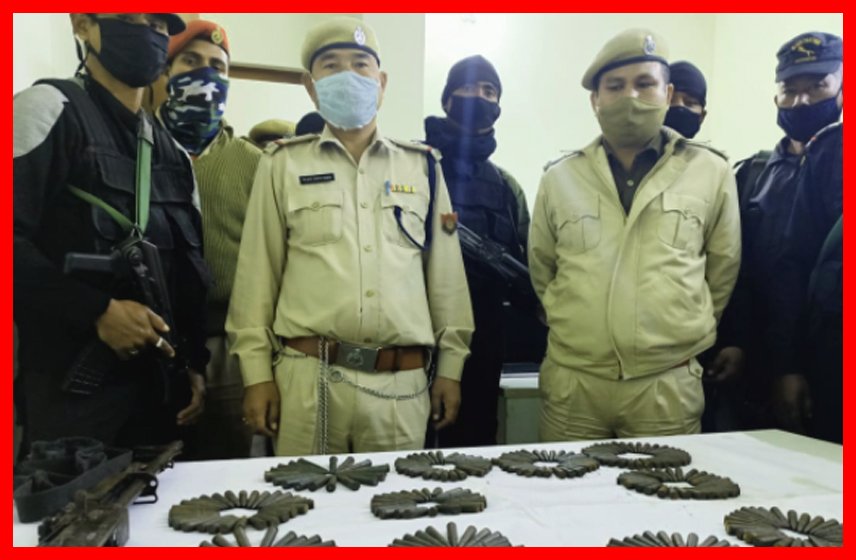 Huge amount of illegal Arms and Ammunition recovered in Kokrajhar
Based on secret information the Kokrajhar PS have concealed illegal arms/ammunition at Bathouguri village under Kokrajhar PS area a search operation was launched in the leadership of Mukut Rabha, APS, ASP HQ last night.
The team recovered one AK 47,7.62 ammn 290 nos and .303 ammn 19 nos, (total 309 no of ammn) which were kept concealed near a fish pond in the village. The initial investigation is on.