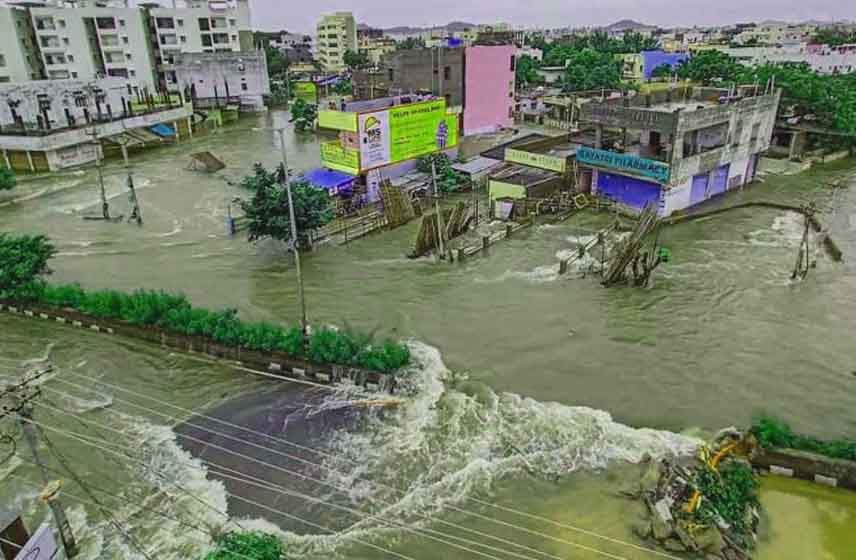 Incessant rains creates havoc in Telengana, over 50 people lost their lives
Incessant rains in Telengana have created immense havoc in the state as over 2,000 people have been affected by the inundation due to heavy rains. The flood and rain have taken lives of over 50 persons in the state, the National Disaster Response Force (NDRF) have launched evacuation operation in Hyderabad and Rangareddy .
As many as 109 teams of the NDRF comprising modern rescue equipment have been deployed in various parts of the country during floods and other emergencies, out of which, 24 fully equipped teams have been deployed widely in Telangana, Karnataka and Maharashtra. Prime Minister Narendra Modi is set release Rs 1,350 crore immediately for relief and rehabilitation works.