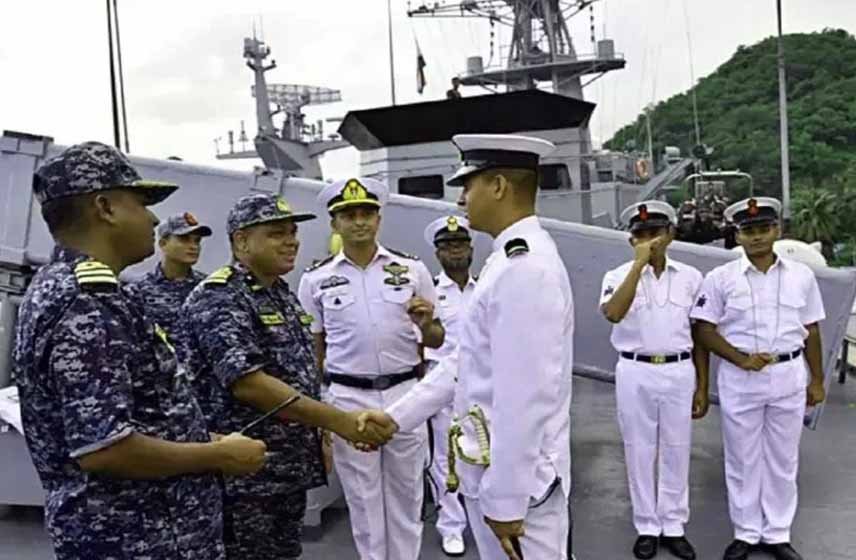 India-Bangladesh Navies holds joint exercise
India and Bangladesh Navies organised a mega military drill in the Bay of Bengal. The drill or exercise was part annual "Bongosagar" joint exercise between India and Bangladesh. The initial edition of the drill and operations was held  back in October last year.
The second edition is set to start from Sunday onwards will be held in Northern Bay of Bengal. In the exercise a variety of maritime drills and naval operations will be conducted.