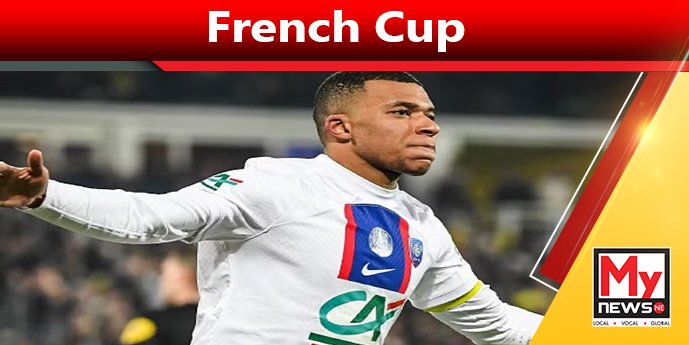 Kylian Mbappe Scores 5 To See PSG Win Big Vs Pays de Cassel
Guwahati: Paris Saint-Germain (PSGKylian )'s Mbappe emerged as the team's hero on Monday, scoring five goals in their 7-0 victory over Pays de Cassel to advance to the last 16 of the ongoing French Cup, where they will face rival Marseille.
The first half of Mbappe's performance on the pitch included a 12-minute hat-trick, which was his first hat-trick since December 18, when France lost to Argentina in the FIFA World Cup 2022 final in Qatar. This increased his season-long goal total to 25 goals in 24 games.
This brought him up to 196 goals for the team, four short of PSG's all-time leading scorer Edison Cavani, who has 200 goals to his credit.
The superstar from France also made history by becoming the first PSG player to ever score five goals in a competitive game.
"We came here to respect this team by playing at our level. That is what we did and we are very happy," Mbappe said as quoted by Sky Sports.
"It was a great opportunity for them and also for us, because it is a reminder for us that we come from amateur football and it is important to keep this link. Even if it is only for one game," added Mbappe.
Mbappe and Neymar were the starting lineup for PSG coach Christophe Galtier's formidable team, although World Cup champion Lionel Messi was sidelined for the contest.
In the 26th minute of the game, Neymar received a yellow card for a reckless tackle. In the 29th minute, Mbappe gave the 14-time cup winners PSG the lead thanks to a cross from Nuno Mendes. When Neymar scored PSG's second goal in the 33rd minute, the crowd booed him. Mbappe then completed a hat-trick in only 12 minutes by scoring goals in the 35th and 40th minutes, right before halftime.
PSG was in the lead 4-0 at the end of the first half.
At 56 minutes, Mbappe scored his fourth goal. Carlos Soler's goal made it 6-0 in favour of PSG in the 64th minute.
Neymar set up Mbappe in the 79th minute of the game, and Mbappe buried a shot from close range for his fifth goal of the game.