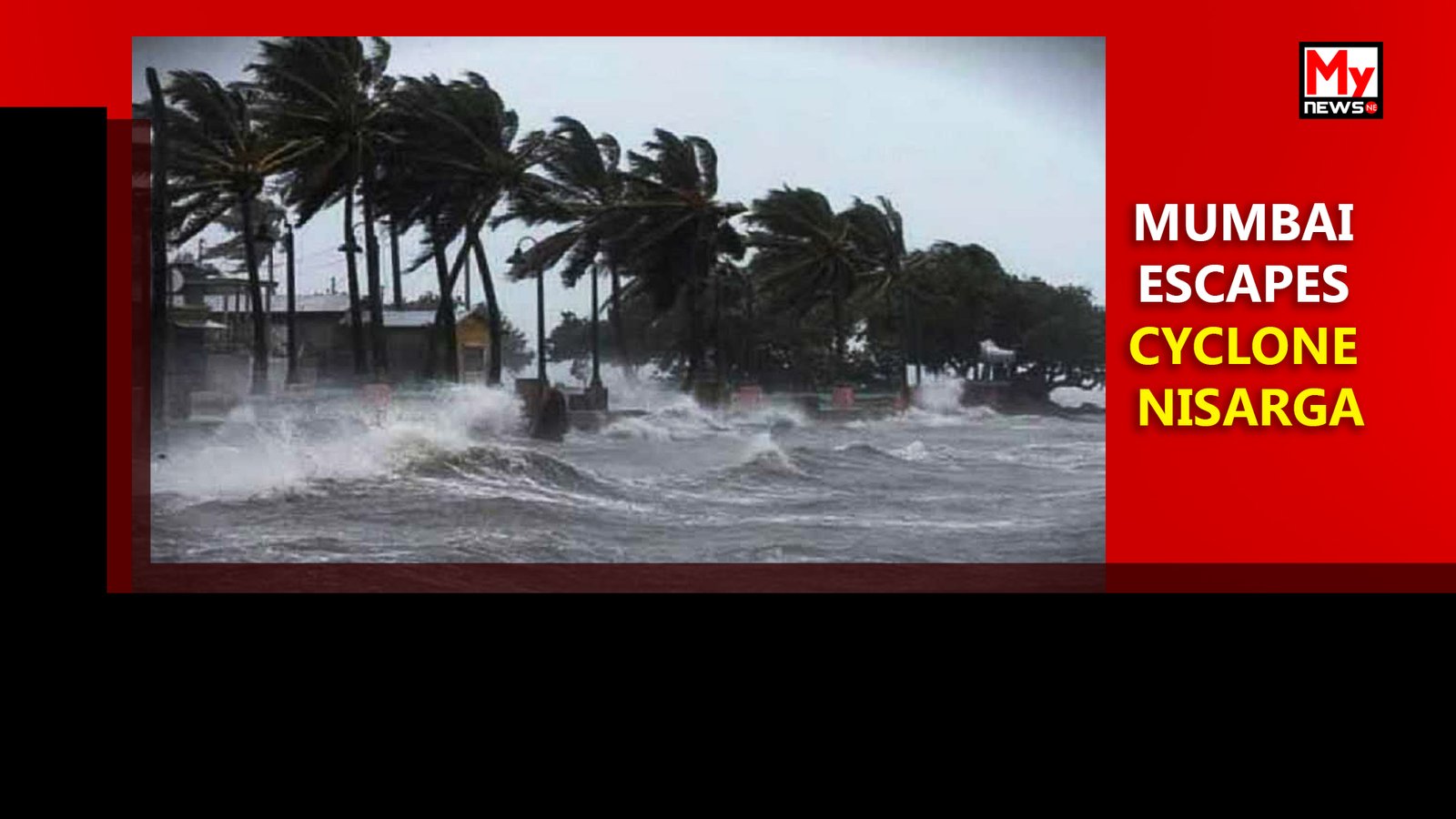 Mumbai escapes Cyclone Nisarga
"Mayanagari' Mumbai narrowly escaped the the worst cyclone ever which was set to hit the city but eventually  south shore and the coastal area faced the wrath of the stormy winds. A city home to 20 million peoples is currently hit hard by the ongoing COVID-19 crisis and the cyclone Nisarga would have been another nightmare for the city.
However strong winds had hit in Raigad which is about 50 kms south of Mumbai leading to mass uprootment of trees and huge sea waves crashed to coastal shore. One man died who lost his live in Raigad was repairing a forfeited   transformer and died before he could be checked up by the Doctor.
The  Indian Metrological Department (IMD)  informed that the cyclone went into depression but late on June 3 which made the wind power of Nisarga weak. Although heavy rain will lash out in many areas of Maharashtra and Gujarat so flash flood in cities like Mumbai , Pune, Nagpur , Thane , Ahmedabad, Surat etc. may occur and thunderstroms may power up in isolated areas of both the red alerted state.
4 people in total have been killed till now and many have suffered serious to minor injuries. Vehicular movement has been stopped in many highways of Maharashtra due to fallen trees. In Gujarat many tress have been uprooted and many electricity poles were also uplifted by extremely high winds.
Prime Minister Narendra Modi promised that central government will provide all necessary help and aid to both the states and those who have faced losses due the cyclone will be given compensation after the Nisarga cyclone is over.