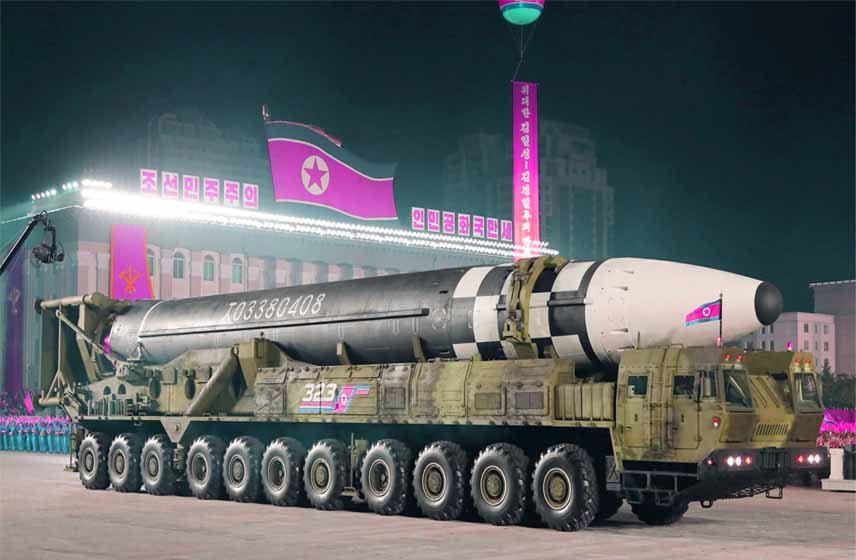 North Korea reveals new Intercontinental Ballistic Missile in military parade
North Korea in their military parade on occasion of 75th founding anniversary of ruling worker's party has displayed a new intercontinental ballistic missile (ICBM) and other weapons. Other than the missile huge fireworks were also displayed , car parade of top leaders and many more celebratory events were organised to the mark the occasion.
According to Pyongyang's Korean Central News Agency report the new ICBM was carried on a transporter erector launcher (TEL) with 22 wheels. The new ballistic missile has the capabilities of striking in any part of the United States.