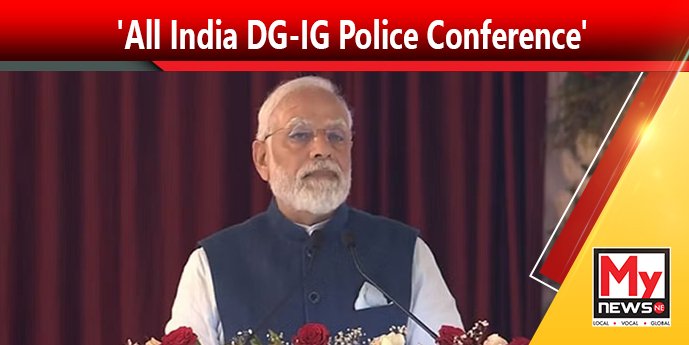 Guwahati: Prime Minister Narendra Modi is set to attend the All India Conference of Director Generals and Inspector Generals of Police on Saturday in New Delhi at the National Agricultural Science Complex.
The meeting will be held in a mixed format, the administration announced on Friday.
The Conference will be physically attended by about 100 invitees, including DGP of States/UTs, Heads of Central Armed Police Forces, and Heads of Central Police Organizations. The remaining invitees will participate digitally from all across the nation.
According to the information, the conference will cover a wide range of topics, including prison reform, left-wing extremism, counterterrorism concerns, cybercrime and technology in policing.
The conference is the result of comprehensive discussions on specific subjects among police and intelligence professionals from the district, state and national levels. The Conference will also feature presentations of best practises from States and UTs related to each of the themes so that States can exchange ideas.
The DGP conference has captured the Prime Minister's attention with vigour since 2014.
To assure not just safety in the present but also to build the capacity to handle emerging concerns and challenges, the conference has begun talks on futuristic topics in policing and security.
Since 2014, the Prime Minister has supported the nationwide organisation of yearly DGP conferences. The conference was previously held in Guwahati in 2014, Dhordo in the Rann of Kutch in 2015, Hyderabad for the National Police Academy in 2016, Tekanpur for the BSF Academy in 2017, Kevadiya for IISER in 2018 and Lucknow for Police Headquarters in 2021.