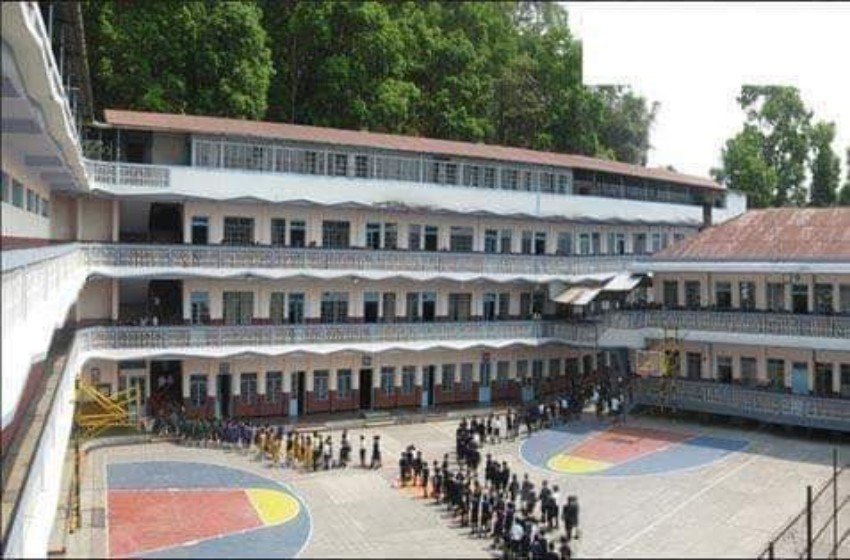 St Augustine's School, Kalimpong, has decided to waive the entire annual fees. The Darjeeling hills are a famous education hub with over 50 ICSE schools where around 18,000 students read. Nearly 3,000 of the students are boarders. Many of the boarders belong to Thailand, Nepal, Bhutan, Bangladesh and even the UK, UAE, Japan and some African nations.
Fr Jerad Lepcha, principal, St Augustine's School, said the institution had decided to waive the entire annual fees of 1,800 students and instead, only charge a flat Rs 2,500 each as "maintenance charge" from them for the current academic year."The decision was taken in view of the Covid-19 pandemic," said Fr Lepcha.
The current annual fees range from Rs 9,500 (from LKG to Class II) to Rs 13,500 (for students of Classes XI and XII). The school has also decided not to charge hostel fees for 280-odd boarders from April to July.
"We will think about the hostel fees of the coming months depending on the situation," said Fr Lepcha. The monthly hostel fee is around Rs 9,500. The school will, however, charge the monthly tuition fees which range from Rs 2,500 to Rs 3,600. "The tuition fees are being charged as teachers have to be paid," said Fr Lepcha.
The decision by the Catholic school in Kalimpong comes at a time majority of the hill schools are adopting a wait-and-watch policy. A member of the All Hill Listed ICSE School, which is basically an organisation of private ICSE schools in the hills, said they were waiting for the lockdown to get over before deciding on waivers.
"We will do whatever has to only after the lockdown. We need to first take stock of the damage as many students might not even return to school. We can take a decision only after factoring in all issues," said the owner of a hill institution. Nearly 40 schools are part of the AHLIS.
Many school heads, however, maintain they have not forced parents to pay the tuition and annual fees. "We are also in a tight situation. Many parents have not paid even tuition fees. We have to pay salaries to the teachers. Many nursery schools are run from buildings taken on lease," said another hill school owner. An official of a major boarding school said they had not had a rethink as many boarders had already paid the entire amount for the year.
Fr Leo Alphonse Raj, principal of St Joseph's School (North Point), however, said his institution would take decisions depending on the unfolding situation. "More than a month ago, we decided to waive Rs 20,000 for the boarders. We are assessing the situation and taking decisions accordingly," said Fr Raj.
Report by Prakash, Special Correspondent Sikkim