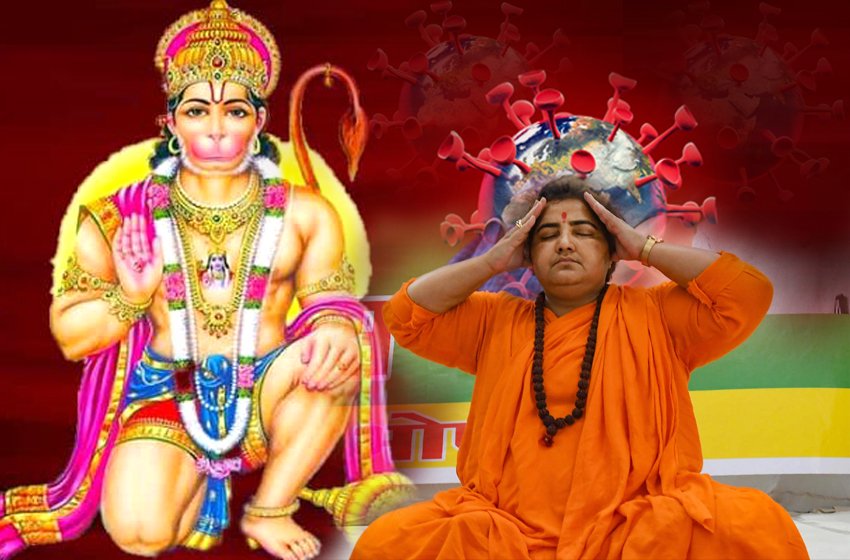 'Recite Hanuman Chalisa to suppress COVID Pandemic', says Pragya Thakur
Controversial BJP MP Pragya Singh Thakur on Saturday said that if people recite the Hanuman Chalisa fives times a day then the Coronavirus pandemic will be gone from the world. Pragya Thakur  tweeted "Let all of us together make a spiritual effort to beat the Coronavirus Pandemic. If we recite 'Hanuman Chalisa' five times a day at our homes from 25 July to 5 August then COVID pandemic will surely get over".
She also urged the Hindus across the country to recite the 'Hanuman Chalisa' in one voice, as she hopes that it will definitely work and we will be free from Coronavirus. Pragya also believes that after the 'Bhoomi Pujan' for construction of Ram Temple at Ayodhya on 5 August  is done then the whole world will be free from Coronavirus Pandemic.