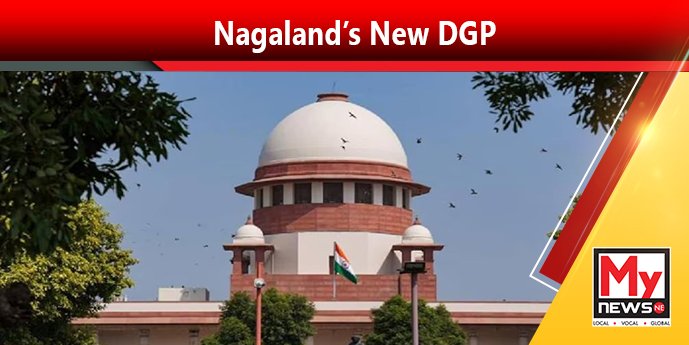 SC Directs Nagaland Govt to Appoint IPS Officer Rupin Sharma as State's New DGP
Guwahati: The Supreme Court ordered the Nagaland government to finish the process of appointing senior IPS officer Rupin Sharma as the state's next director general of police (DGP) on January 24.
The state administration has been given one week by the supreme court to complete the appointment process.
A bench consisting of Chief Justice D Y Chandrachud, Justices V Ramasubramanian and J B Pardiwala rejected the Nagaland government's request that the Union Public Service Commission (UPSC) be asked to relax the 30 years of service criteria rule for IPS officers to 25 years in order for them to be appointed to the UPSC list of three.
The UPSC is obliged to create a list of three senior police officers in compliance with the procedure after consulting with the state government and other stakeholders. Any of these officers may be chosen by the state for the position of DGP.
The judgement ruled that the UPSC and the Union Ministry of Home Affairs have the authority to decide whether or not the IPS officers' 30-year service limit should be lowered to 25 years.
The state administration contended that it was extremely difficult to locate three senior IPS officers with 30 years of experience in small states like Nagaland who might be considered for a UPSC appointment.
The Nagaland government was then told by the supreme court to name Sharma, an officer from the 1992 batch as the DGP within a week.
T J Longkumer, an IPS officer from the 1991 batch who resigned from his position earlier this month is said to have fallen short of the standards established by the supreme court in the Prakash Singh case. The top court was therefore debating a petition to enforce its prior orders over the appointment of the Nagaland DGP.