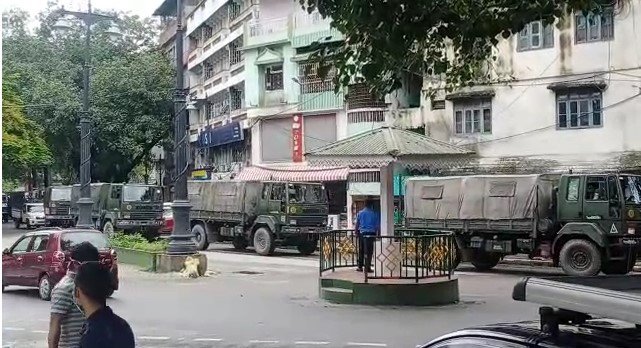 After the tension on the India-China border in Ladakh is escalating and in light of the one incident reported last month at Naku La, hence the Sikkim Police has upgraded it's deployment at forward border check -posts. A senior Sikkim Police official confirmed yesterday that an additional platoon of armed police has been deployed to forward check -posts at Sherathang near Nathula and at Thangu in North Sikkim in coordination with the Army.
Personal have been carefully picked and have been carefully picked and have been deployed with proper provisions and arsenal, it is informed . "No person with a medical condition is included in the deployment and the force will carry sufficient ration to last a month " a source quoting an internal memo informed ,adding that all personal will carry arms and ammunition, bedding and sufficient warm clothing.
Reports of Chinese intrusion along Sikkim's borders is nothing new as there was a standoff with blows exchanged at the Naku La pass in North Sikkim when a patrol party of the People's Liberation Army was reportedly stopped by Indian soldiers on 9th May 2020 however the issue was later resolved at the local level.
Report by Prakash, Special Correspondent Sikkim