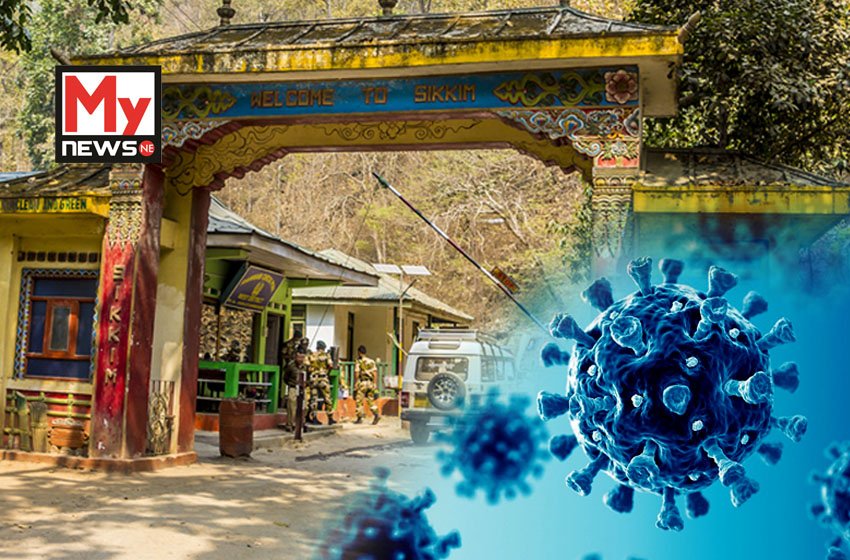 Sikkim State Task Force issues new Advisory for COVID-19
A meeting of the State Task Force was convened by Chief Secretary S.C. Gupta at the conference hall of Tashiling Secretariat today. Various issues pertaining to containment of COVID-19 in the State were discussed and following broad decisions were taken:
Melli Checkpost to be opened for all authorised persons entering the State. This was decided in view of the increasing pressure at Rangpo Checkpost.
The decision to contain the entire premises of CRH Manipal would be reviewed.
The issue of payment of personnel working in pharmaceutical companies would be examined.
All barricades put up by people in various parts of the State would be removed by the authorities through an administrative order.
One Time point-to-point movement of all employees stuck in other districts would be allowed on 24th August, 2020.
An Advisory would be issued regarding non-movement of taxis and private vehicles for three days from 21/08/2020 to 23/08/2020.The Technical Committee of the Health Department will review the period of quarantine in consonance with the latest WHO Guidelines.
The meeting was attended by Principal Secretary, Home, Principal Secretary Health, concerned Heads of Department, ADG Law and Order, and was joined by all the District Collectors, SPs and CMOs through video conferencing facility.
Report by Prakash, Special Correspondent Sikkim