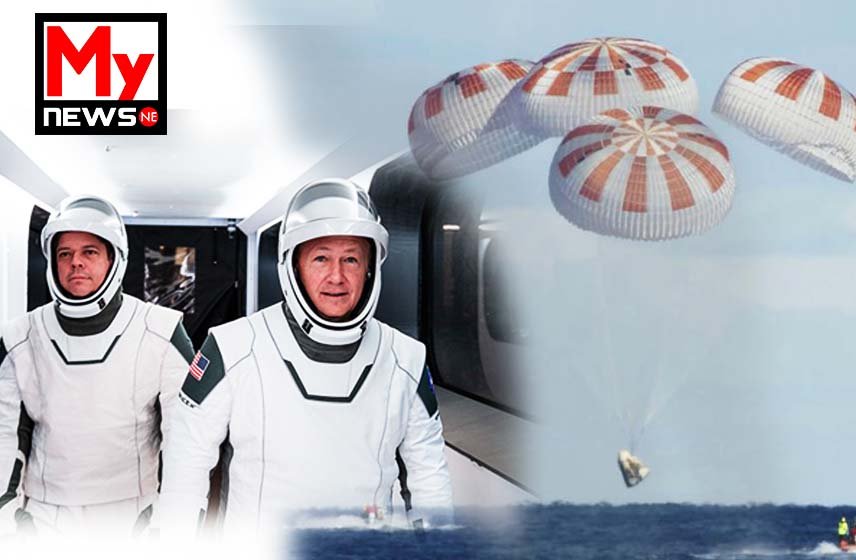 SpaceX Crew Dragon makes Splashdown, first Splashdown in 45 years
Two NASA Astronauts Doug Harley and Bob Behnken have returned to earth on retro style splashdown by parachuting their capsule into Gulf of Mexico. It was the first splashdown by US astronauts in 45 years, first by a commercially built spacecraft to carry people to the orbit.
The Capsule parachuted in gulf waters of the coast of Pensacola near Mexico, the spacecraft came at Orbital speed of 28,000 kph but took a speed of 560 kph when it re-entered the atmosphere and took the final splashdown at 24 kph in the gulf waters.
When the two astronauts took the splashdown a SpaceX recovery ship containing 40 staffs which included doctors and nurses rushed to the splashdown sight,the peak heat during the descent was around 1,900 Celsius. After all the medical exams were done the astronauts are expected to fly to their homes in Houston.