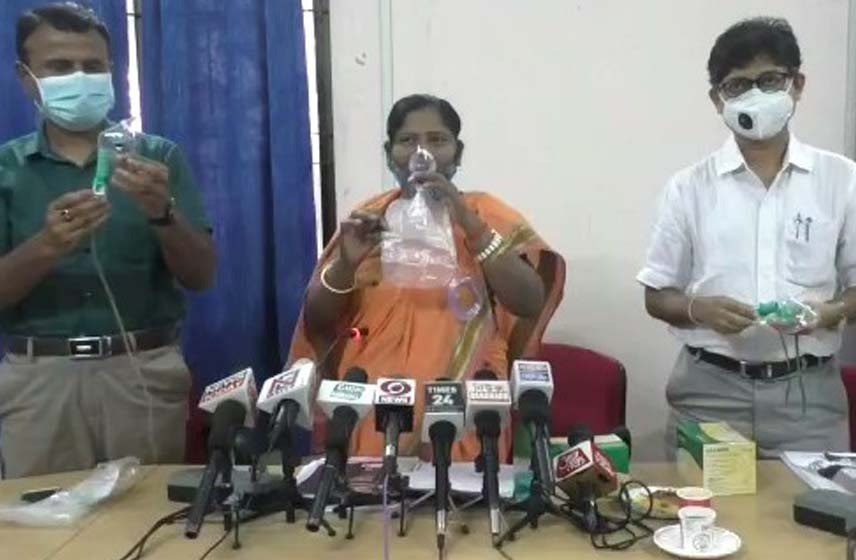 West Tripura Lok Sabha MP Pratima Bhowmik addressed a press conference on the current COVID-19 issue of Tripura State at Agartala GB Hospital. In the press conference District Magistrate and Collector of West Tripura Dr. Shailesh Kumar Yadav and others officials were also present.
West Tripura MP Pratima Bhowmik said that there are 20 bypass machines in Agartala GB Hospital which do not require ventilation for Hypo Oxygen. Arrangements are being made to bring more 20 Hypo machines in Agartala GB hospital. Besides, there are 10 ventilators in the GB hospital.
The Chief Minister of the state has called for ILS Hospital Ventilators in the state. and the Tripura state government has installed 4 ventilators in ILS Hospital in the last 2 days.  Arrangements are being made to accommodate more. And it has been proposed to increase the number of ICU beds to 60 more. The Chief Minister of Tripura Biplob Kumar Deb will talk to the higher authority very soon.
Pratima Bhowmik further said that many people are spreading misconception that Agartala GB Hospital needs oxygen cylinders . There is no shortage of oxygen cylinders in Agartala GB Hospital. All is well. Everything is fine in Agartala GB Hospital said the Member of Parliament.
Report by Bikram Karmakar, Special Correspondent Tripura