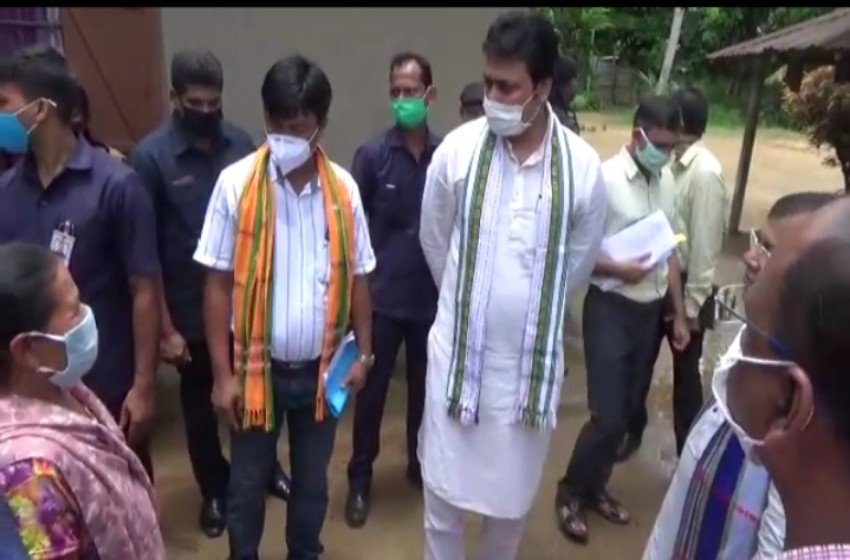 Tripura CM visits Rajghat Panchyat to view implementation of Atal Jaldhara Mission
The Tripura Chief Minister Biplob Kumar Dev and Education Minister and Law Minister Ratan Lal Nath visited the Rajghat Panchayat office under Lefunga police station to witness the implementation of the Atal Jaldhara Mission. The Chief Minister spoke to the Panchayat officials about the supply of drinking water to the houses of the people. Later, he visited various houses in the area and took the reviews from the people.
He instructed those in charge to expedite the process of delivering drinking water to everyone's home. The Chief Minister said that one of the goals of the Tripura State Government is to provide various government facilities to each & every person of the society.
Report by Bikram Karmakar, Special Correspondent Tripura