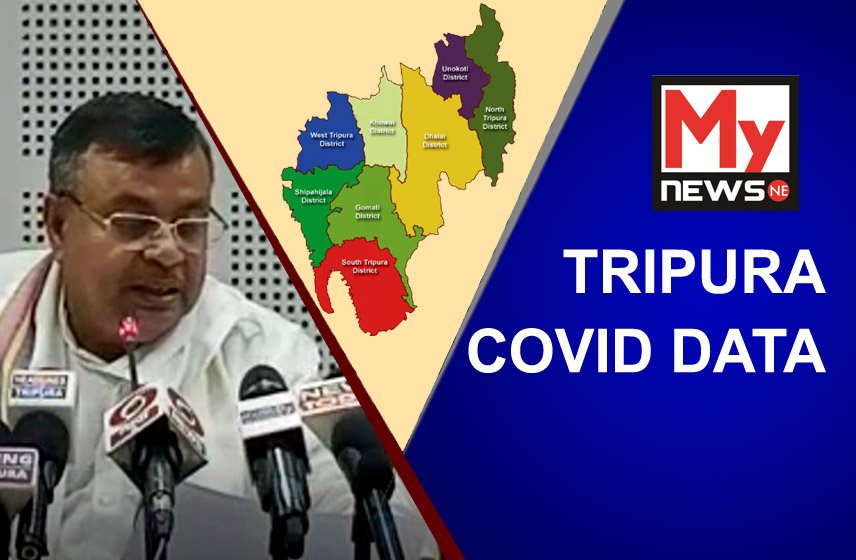 Tripura Health Minister presents COVID-19 data
"Tripura will soon become COVID  free state" says State Education Minister Ratan Lal Nath. In a press meet today  at Tripura Secretariat Mr. Nath  presented COVID-19 data of the state. According to the Education Minister in Tripura per a million 12,309 COVID tests has been done, out of which 1,095 have been found positive of COVID-19.
Around 34,635 people have returned from different state and till now 566 people have recovered from the virus and state government hopes that every COVID patients will recover soon and Tripura will become COVID free.
Report by Bikram Karmakar, Correspondent Tripura