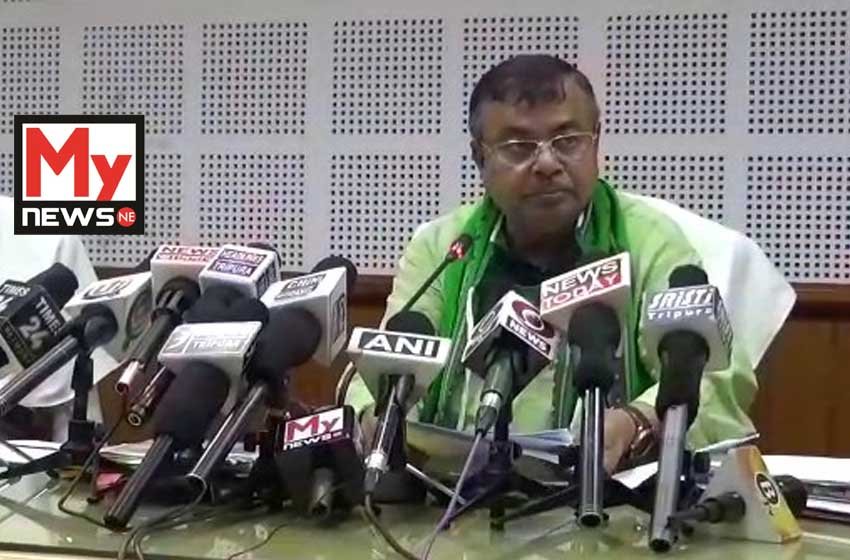 Tripura State Rifle Force to recruit Female for the first time in their troops
The Tripura State Rifle Force will now recruit women in their force for the first time and many have already applied from the state and abroad. The written test will be firstly overviewed by TSR but the interview process will be handled by three private companies before the physical test or any other subject. This decision of the government has already been sealed in the cabinet. Tripura Education Minister Ratan Lal Nath told this addressing a press meet in Agartala. He also said that three organizations had participated in the tender and they would take the test for recruitment in TSR.
Moreover in the case of written test, Bengali, Hindi, English language will also be added. At the press conference, the Education Minister further said that 1488 Rifleman GDs and Rifleman Tradesmen for the two IR Battalions in the state will be recruited in the written test in Hindi, English and Bengali along with Cockburn language. Taken. On this day, Education Minister Ratan Lal Nath highlighted the important role of Covid-19 in the state. After testing a sample of 1808 people in the state on Saturday, 32 people tested positive for corona virus. As a result, the number of corona virus cases in the state increased to 1964 people. 1375 people have recovered. 2 people have died..1 people have committed suicide .. There are 11 people from outside the state.
Meanwhile, due to the corona, it has been decided to completely sanitize the GB Hospital, the main hospital of Agartala and Tripura. The entire GB hospital will be sanitized on Sunday and Monday. Due to which no operation will be done in GB on Sunday and Monday. GB Hospital's outdoor service will be closed for 2 days from today. However, the service will continue as usual in the indoor and emergency departments. Recently, the hospital authorities have taken this decision due to the transmission of corona virus among the doctors, nurses and some health workers at GB Hospital.
Report by Bikram Karmakar, Special Correspondent Tripura