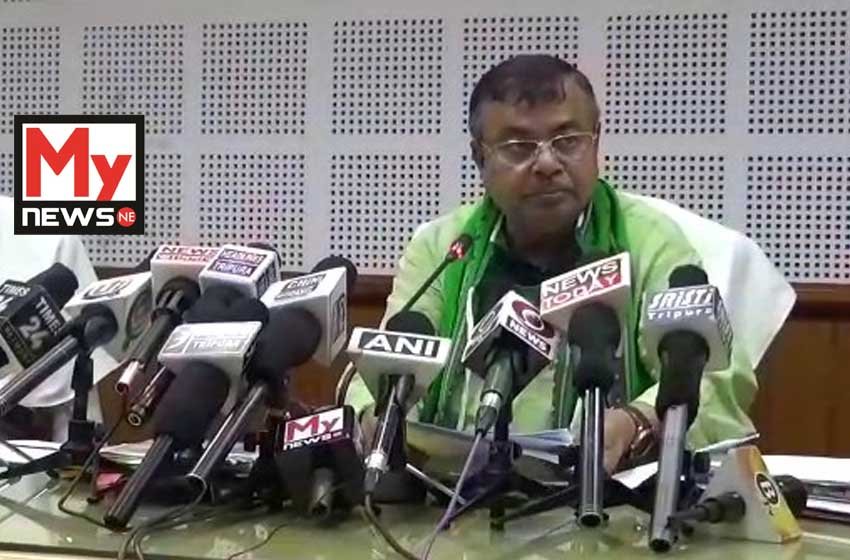 'Tripura teaching model is best in the country', Tripura Education Minister
The Education and Law Minister of Tripura on friday addressed a press conference at Agartala Mahakaran Hall and shared the latest information on how to improve the education system in the state and also gave a overview of current Covid-19  situation in the state.  The Education Minister said that the NCERT Directorate has sent a message to the Ministry of Human Resource Development that we should adopt the Tripura model as the model of teaching.
The Ministry of Human Resource Development said that whole country should follow teaching in class 10 and 11. He is hopeful that the system he has started can be implemented than Tripura will overtake other states in education in  coming 10 years.
Regarding the COVID situation he said that there are 325 people in the facility quarantine, 4,794 people in the home quarantine and all the samples have been collected so far. Till Thursday the total number of corona virus cases in the state was 1,402 and cuurently the total number of people infected with corona virus in the state stands at 1,441 people out of which 1,146 people have been recovered.
Report by Bikram Karmakar, Special Correspondent Tripura