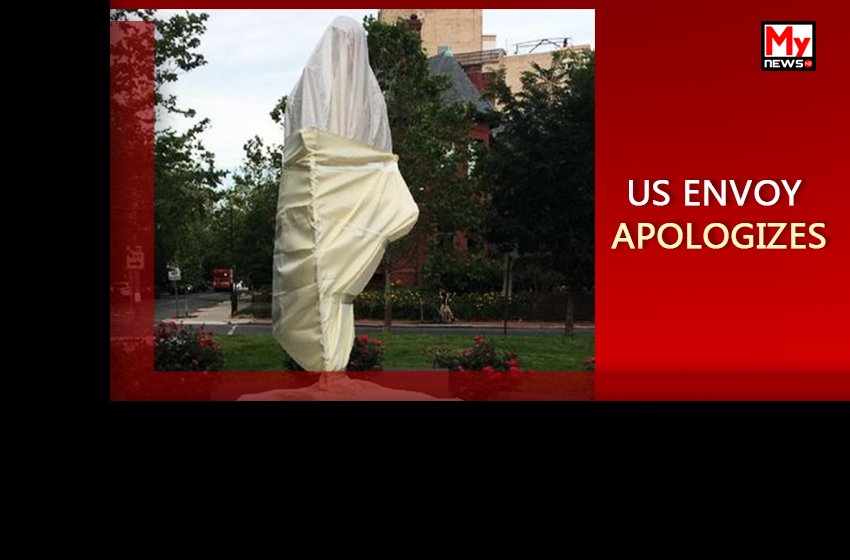 US ENVOY APOLOGIZES ON VANDALIZING GANDHI STATUE
Father of Nation Mahatma Gandhi's statue was vandalized by a group of protestors in Washington D.C as the ongoing protest against the killing of George Floyd , a 46-year-old African American who was killed in hands of a white policeman in Minneapolis. After the statue was desecrated the US Ambassador to India Kenneth Juster  issued a apology statement on Thursday.
" So sorry to see the desecration of the Gandhi statue in Wash,Dc. Please accept our sincere apologies," Juster tweeted. Because of the killing of George Floyd nation widespread of looting and violence have been taking place in all over the States. Juster also tweeted that " We stand against prejudice & discrimination of any type. We will recover & be better".
USA is also fighting with ongoing COVID-19 pandemic as most cases of the virus has been emerging from there only. More than a million people have been affected because of the virus and now the recent protest will worsen the situation in near future.