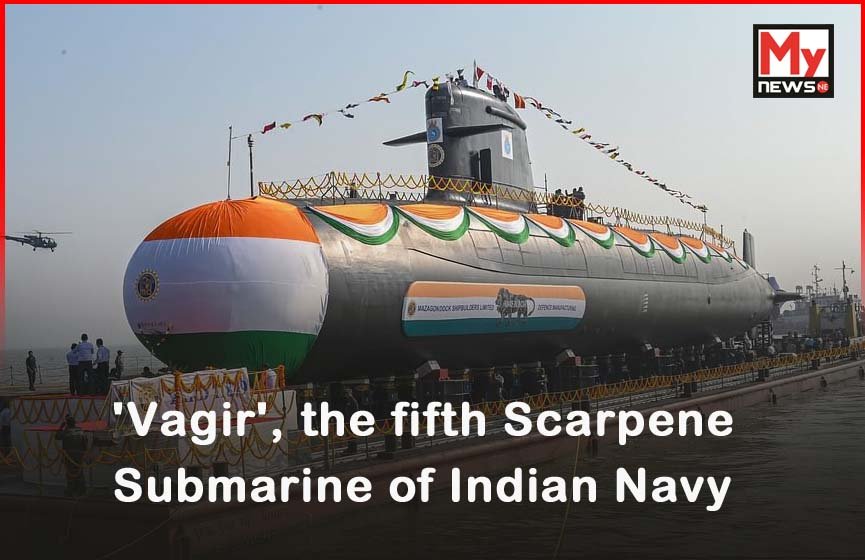 'Vagir', the fifth Scarpene Submarine of Indian Navy
'Vagir', India's fifth Scorpene class submarine having superior stealth features was launched on Thursday at the Mazagon Dock in Mumbai. Named after a deadly deep sea predator of the Indian Ocean, the first Vagir was commissioned into the India Navy on December 3, 1973, and was decommissioned on June 7, 2001.
"Building the Scorpene was indeed a challenge for MDL, as the complexity of the simplest of tasks increased exponentially due to all work having to be done in the most congested of spaces," Mazagon Dock Shipbuilders Limited (MDL)  said in a press release.
"The state-of-art technology used in the submarine has ensured superior stealth features such as advanced acoustic absorption techniques, low radiated noise levels, and hydro- dynamically optimised shape and also the ability to attack the enemy using precision guided weapons," the release said.