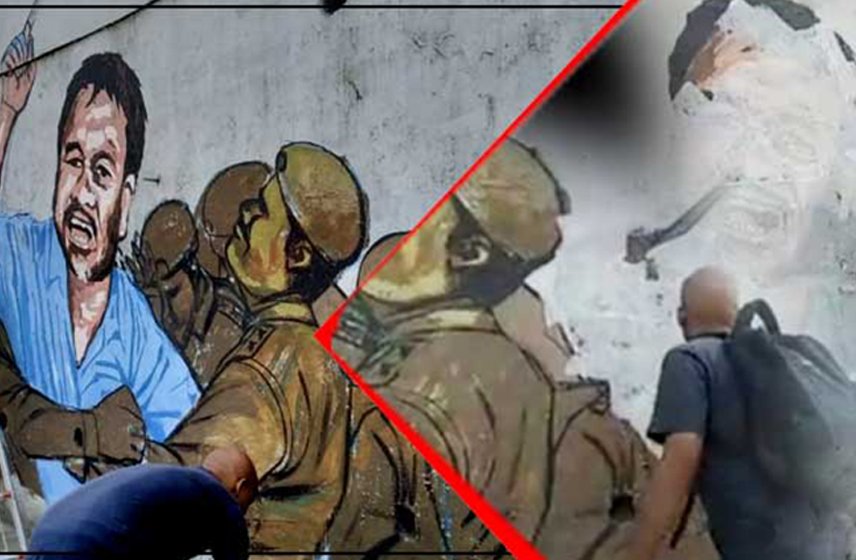 Artists detained by Police for drawing Graffiti of Peasant leader Akhil Gogoi
The Basistha Police has detained a group of artist for drawing a graffiti of peasant leader Akhil Gogoi in Guwahati. The artist drew graffiti near flyover of Games Village imitating the struggles of the peasant leader Akhil Gogoi. According to Police the group of artist drawing the graffiti are from arts school and some of them might be from cotton university.
Peasant leader Akhil Gogoi has been in NIA custody since last year. He was detained by the NIA during the peak time of CAA protest in Assam.