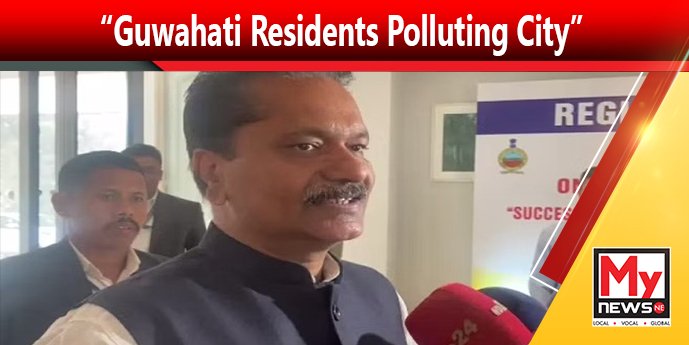 Ashok Singhal: Guwahati Residents Polluting City
Guwahati: Assam irrigation minister Ashok Singhal admitted on Tuesday that illegal boring activities are rampant in Guwahati of Assam.
Singhal said, "There is a lot of unauthorized boring going on all over Guwahati. The city is polluted by the same people who live here."
The Central Ground Water Board convention was being addressed by the irrigation minister for Assam when it was taking place at the Hotel Vivanta in Guwahati. Ashok Singhal initiated the proceedings of the one-day convention today.
He was joined by the representatives of seven northeastern states at the convention where a review meeting was reportedly held on the Centre's Pradhan Mantri Krishi Sinchayi Yojana (PMKSY), Har Khet Ko Paani (HKKP) – Ground Water (GW) scheme.
The Assam minister said, "Groundwater levels are declining at an alarming rate across India. In the past year, several tests have been conducted in this regard."
Singhal further said, "Of these experiments, we have and will continue to hold discussions on the successful aspects."
He mentioned the illicit mining that was going on around Guwahati and said that the inhabitants were to blame for the pollution.