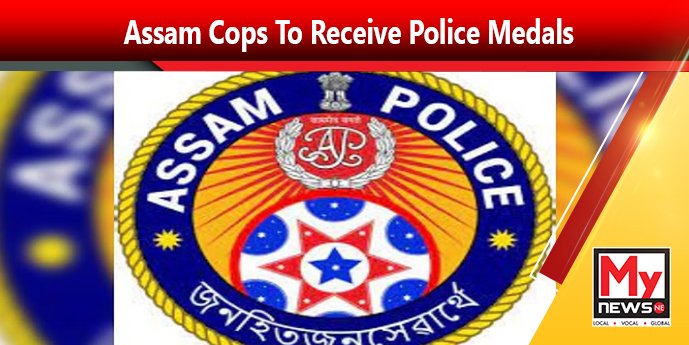 Guwahati: On the occasion of the 74th Republic Day, a total of 15 Assam police officers are scheduled to receive police medals.
While one of them has been conferred the President's Police Medal for Distinguished Service (PPM), the rest 14 has been awarded the Police Medal for Meritorious Service (PM).
PPM is given for a very distinguished record of service to the police and PM is given for significant service marked by resourcefulness and devotion to duty.
List of awardees –
President's Police Medal for Distinguish Service
• Shri Kangkan Jyoti Saikia, DIGP, South Range, Silchar, Assam
Police Medal for Merritorious Service
• Shri Diganta Borah, Commisioner, Secreteriate, Guwahati now Commissioner of Police, Guwahati
• Shri Mojibur Rahman, Supdt. of Police, Guwahati, Assam
• Dr. Rosie Kalita, SP, CM's SVC, Guwahati
• Shri Anukul Malakar, Insp(UB), Guwahati, Assam
• Shri Sikari Engti, CT(AB), Karbi Anglong
• Shri Dilip Kalita, CT(UB), Tinsukia
• Shri Mujibur Rahman Choudhury, Lance Naik, 6th APBn, Kathal
• Shri Manik Kangsa Banik, Naik, 6th APBn, Kathal
• Shri Sumeswar Mudoi, CT (UB), Lakhimpur
• Shri Sunil Phukan, CT(UB), Tinsukia
• Smt. Junmoni Tamuli, CT(UB), Tinsukia
• Shri Ananda Ronghang, Lance Naik, Karbi Anglong
• Shri Ritu Mani Bairagi, ASI(Clerk), 23rd AP(IR)Bn, Siloni, Karbi Anglong
• Shri Subhas Rabha, CT(AB), 1st APTFBn, Dakurbhita, Assam