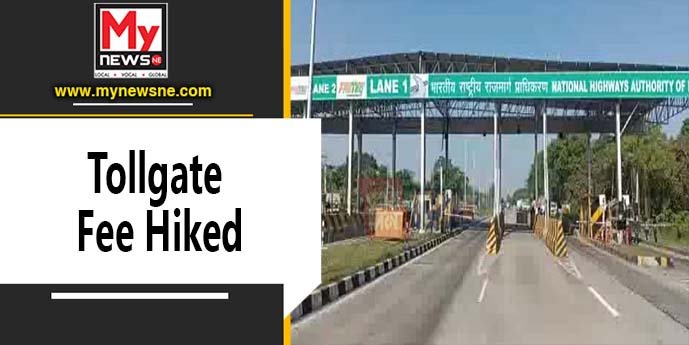 Guwahati: Assam administration is now prepared to raise the tollgate charge once more following the increases in power rates and necessary medications.
Assam has increased tolls at up to seven tollgates by 10%, and these new rates take effect at midnight on March 31.
On the other hand, the state chapter of the All India Professionals Congress (AIPC) in Assam has rejected raising the toll rates at the state's toll plazas.
The National Highway Authority of India has agreed to hike the toll price for all cars by 5% to 25% starting on April 1, according to a press release from the state unit president of AIPC Assam and state congress secretary Gauravv Somani.
Assam would eventually see a 15% increase in the toll charge. Somani added that NHAI had been installing toll plazas across Assam without providing enough restrooms, safety precautions or leisure areas for both truck drivers and passengers.
"Similarly, according to rules, the increase in toll fee should not be implemented if the number of vehicles flying on roads has increased in comparison to the previous year, Somani complained. People of the state are forced to pay extra toll tax due to the inclusion of more and more toll plazas every 60 km. Due to its geographic location, the transportation cost of goods and commodities is high in comparison to other states of the country. Further increasing toll tax will affect transportation cost to and fro, which will adversely affect the economy and inflation," the press statement added.