Assam, a state which is known for one-horned Rhinos but on Tuesday the Cachar Forest Division seized faraway animals which includes Baby Kangaroo & Aldabra Tortoises , a pair of Capuchin Monkeys and six Hyacinth Macaws. The Forest department has taken the custody of these animals  which are currently in Silchar, The Hyacinth Macaws and the other animals will be taken to the Assam State Zoo. The two drivers who were apprehended by the forest department will be produced in court soon.
Kangaroo is habitat of Australia and the eco-system of Assam is quite unfamiliar, however the Aldabra Tortoises are the world largest land Tortoises native to Aldabra Island which is a UNESCO World Heritage Site and also the largest coral atoll in Indian Ocean.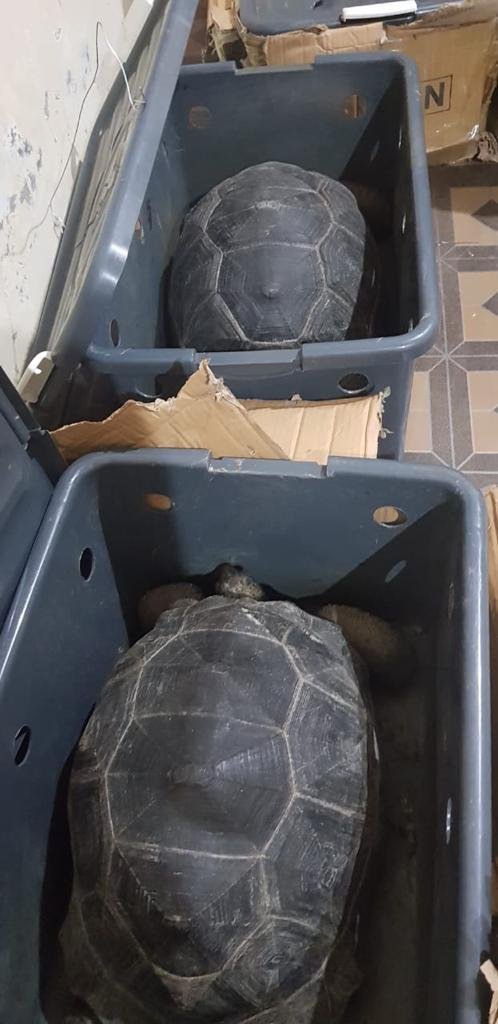 The truck was held in forest check post near Lailapur in Cachar district which is located in the Assam-Mizoram border area. The Hyacinth Macaws and Aldabra Tortoise are described as 'endangered'  on the IUCN Red List. As said earlier all the seized animals will be taken to the Assam State Zoo were they will be taken care.