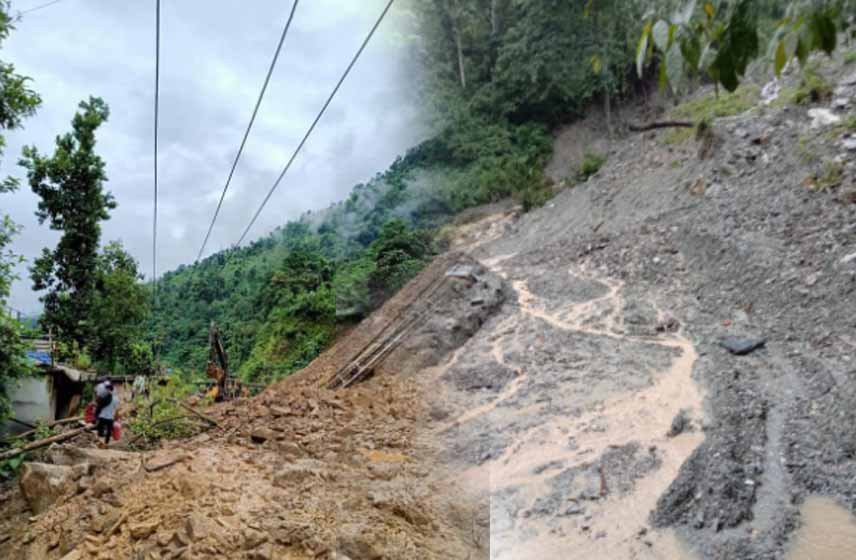 Heavy Rainfall causes landslides in Sikkim, NH10 cut off, electricity supply disrupted
Heavy rainfall in the past two days have caused landslides across the Darjeeling-Sikkim region. Landslide near Eden Hospital OPD has made the locals worried, while NH 10, which connects Sikkim to rest of India was shut down due to a landslide at 29th Mile. Landslides have also been reported from some tea garden and electricity supply has been disrupted.
According to the meteorological deartment, Darjeeling recorded 125.6 mm of rainfall; Kurseong 107.2 mm; Kalimpong 85 mm; Gangtok 55.8 mm and Siliguri 24 mm in the past 24 hours. "Heavy to very heavy rainfall is likely to occur in the next 72 hours in North Bengal and Sikkim. An upper trough of low pressure area is present from Maharashtra to Sub Himalayan West Bengal and Sikkim. Moreover there is strong moisture incursion from the Bay of Bengal in this region resulting in such weather conditions," stated Dr Gopinath Raha, Head of IMD, Gangtok.
Report by Prakash, Special Correspondent Sikkim