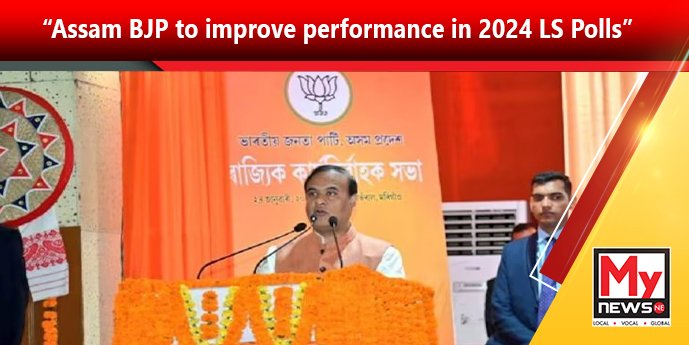 Guwahati: Assam Chief Minister Himanta Biswa Sarma predicted on Tuesday that the BJP will do better in the state during the 2024 Lok Sabha elections, but he declined to estimate how many seats it is likely to win.
In the 2019 Lok Sabha elections, the saffron party won nine out of the state's 14 Lok Sabha seats, marking its highest performance to date.
Briefing reporters after the party's state executive meeting in Guwahati, Sarma said, "The discussions here were not purely election-centric. But when a discussion is held about strengthening the organisation, the issue of election also comes in".
To a question on the party's prospects in the next Lok Sabha polls, the chief minister said, "The party will have its own assessment, I will have my own. It (the result) will be better than before."
"The Lok Sabha election winds haven't even blown yet. It is not good to proceed with a number in mind at this moment," he said when asked for his prediction on the number of seats the BJP will win in the state. The state executive meeting was convened within 15 days following the national executive meeting, as required by the saffron party's constitution.
"The discussions and decisions of the national executive were discussed so that these can be taken right to the booth level," Sarma said. Mentioning that the delimitation exercise is also scheduled to take place, he said, "If it materialises, the constituencies could become different. If it doesn't happen, the picture will be different. It is difficult to discuss the seat-wise prospects at the moment."
He noted that there will still be 126 constituencies for the Assembly even after delimitation. The delimitation procedure does not permanently favour or benefit "anyone," and it "usually reflects the people."