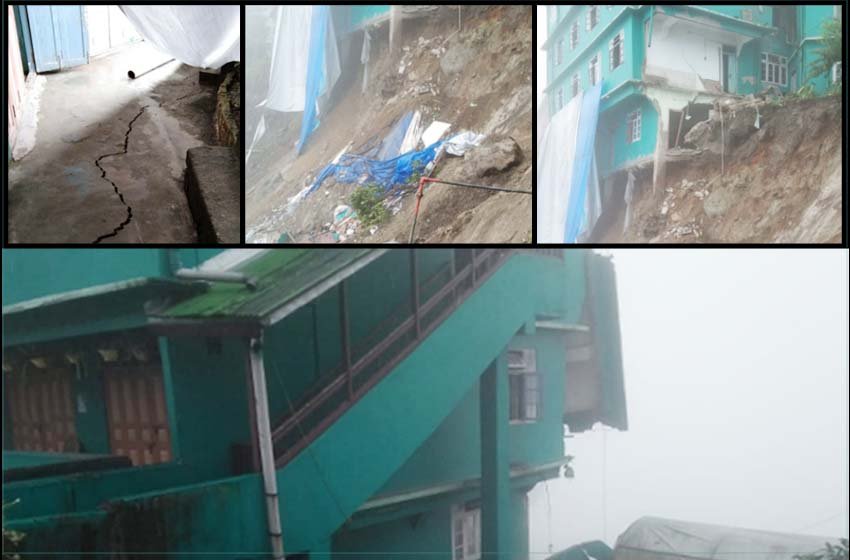 Landslide Wrecks Havoc in Sikkim
The Residential cum commercial building just below to Mangan PS of Ex-MP, Shri Soleman Saring, R/o. Mangan Bazaar, North Sikkim which was critical and vulnerable in condition since several months ago due landslide prone area is now likely to be totally collapse anytime.
The district administration, Police department, NDRF teams, MNP Official, Councillors and local Gentries are evacuated the shops and residents from the building and evacuation of household properties is under process and surrounding areas residents have also been alerted. DM North, SP North, ADC North, SDPO North, police personal and District disaster management teams are present in the spot.
Report by Prakash, Special Correspondent Sikkim