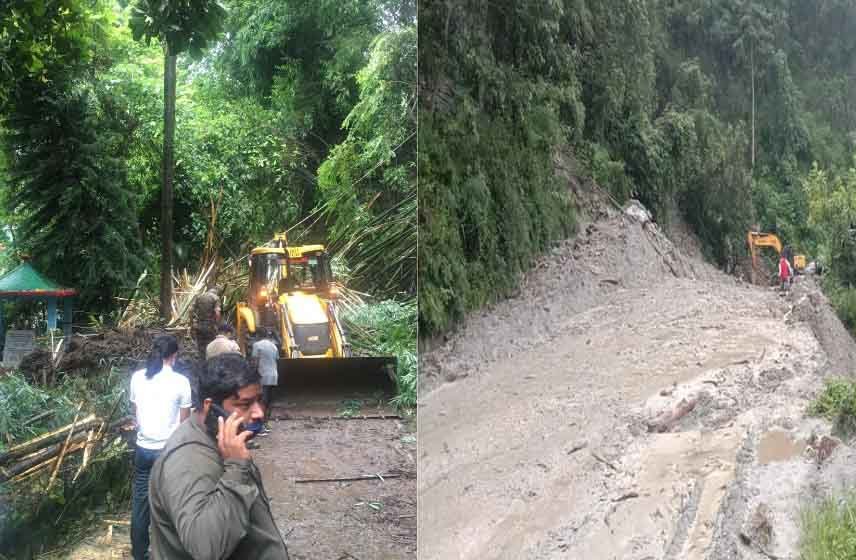 NDA Exams Candidates trapped in Rangpo of Sikkim due to heavy Landslide
The candidates from outside the state of Sikkim appearing for the NDA exam in Gangtok have been stuck at Rangpo due to landslide at Bhanu turning . According to the local authority there is still time and soon the road will be cleared. Candidates are supposed to leave at 7am from Rangpo and exam will begin at 9.40 AM.
In total 217 candidates were reported at Rangpo checkpost who where on their way for NDA Examinations in Gangtok . One stretch at Bhanupath Singtam is blocked therefore East District Administration have arranged vehicles  for shipment of all Candidates, so that they can reach centre on time.
Report by Prakash, Special Correspondent Sikkim