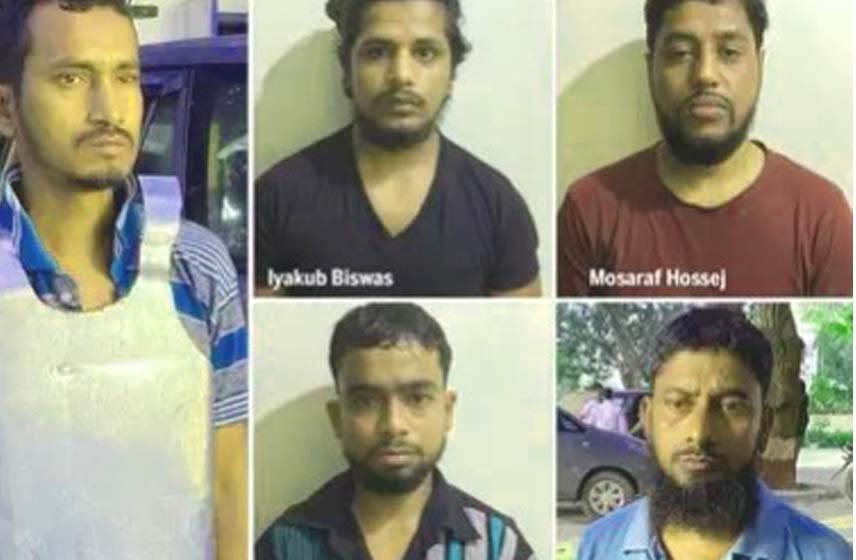 NIA arrests 9 Al-Qaeda terrorist in West Bengal & Kerala
The National Investigation Agency (NIA) busted Pakistan funded Al-Qaeda group in West Bengal and Ernakulam, Kerala and arrested nine terrorists on Saturday. The NIA conducted raids at multiple locations in Ernakulam and Murshidabad early morning on Staurday in which nine Al-Qaeda terrorist were arrested.
Out of these 9 terrorists 6 are from West Bengal and 3 from Kerala, huge amount of documents, jihadi literature, sharp weapons, digital gadgets, arms and ammunition have been seized from the possession of the terrorists. According to the agnecy the arrested Al-Qaeda operatives are Murshid Hasan, Iyakub Biswas, Mosaraf Hossen (all from Ernakulam), and Najmus Sakib, Abu Sufiyan, Mainul Mondal, Leu Yean Ahmed, Al Mamun Kamal, and Atitur Rehman (Murshidabad residents).
NIA have said the operatives was actively fundraising for the organization and a few members of the gang were planning to travel to New Delhi to procure arms and ammunition. The terrorist were also planning to do attack in various parts of the country.