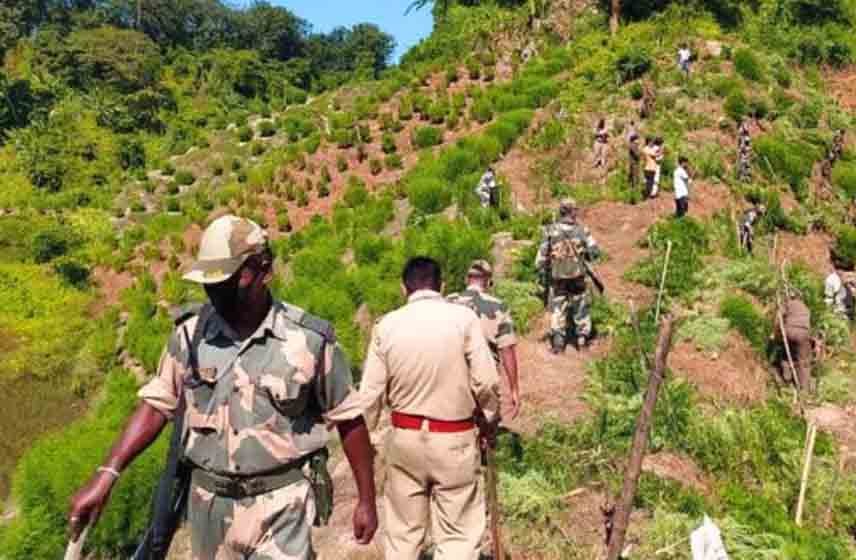 Police destroys 1 Lakh Ganja Saplings in Tripura
Around 1 lakh ganja saplings have been destroyed in Tripura by the state Police and Border Security Force (BSF). According to official reports a joint operation was carried out by the Police and the border force where they destroyed ganja saplings in many areas.
The Police said "On Thursday, Kalamchoura police, 74 battalion BSF and forest personnel jointly carried out an operation in the Kalamchoura area under Sonamura sub-division of Sepahijala district, the ganja saplings worth nearly Rs 50 lakh were destroyed during the joint operation." However the Police has not arrested anyone yet.