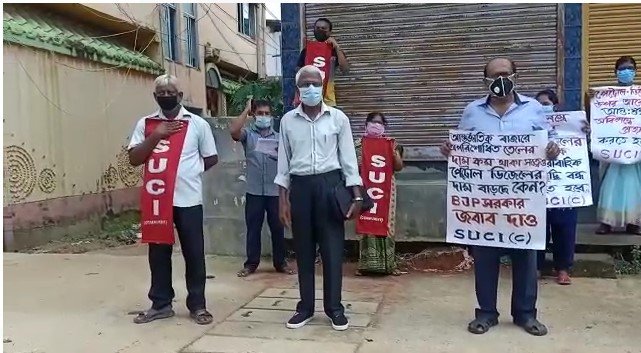 Protest against Price hike of Petrol & Diesel in Tripura
The SUCI State Organization Committee party staged a demonstration at Agartala Colonial Chaumuni today in protest against the continuous and abnormal price hike of petrol and diesel in the country.
If the price of petrol and diesel does not go down then the SUCI organization to go for a bigger movement. During the protest the SUCI party office secretary Sanjay Chowdhury , Arun Bhowmik and others were also present.
Report by Bikram Karmakar, Special Correspondent Tripura