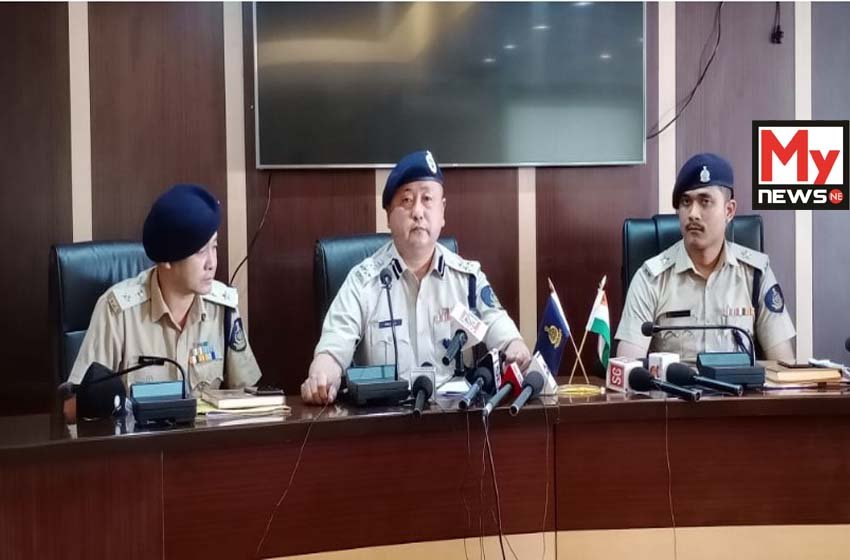 Sikkim Police on Saturday acknowledged their mistake in allowing an extended family from Bengal to enter Sikkim without adhering to the Covid-19 protocol and apologized to the people of the state for the lapse. The police said the mistake occurred because Purna Bahadur Rana, the constable manning the Melli check-post in South Sikkim when the family entered Sikkim on Wednesday, made a mistake in comprehending the instruction of his boss, Karma Tamang, the station house officer of Melli police station.
Giving the chronology of events leading up to the goof-up, Prawin Gurung, the DIG (Range), said it started with the telephonic instruction issued to Tamang by A Shankar Rao, the director general of police Sikkim Police, late Tuesday night, asking him to allow Jorethang resident Gauri Shanker Gupta, who had lost his father, to "exit" the check-post. Accordingly, the Melli SHO relayed the instruction of the DGP to his subordinates manning the check-post. Except Gupta, his sister Nilam and their families were not seeking to exit Sikkim but were travelling to Jorethang in South Sikkim from Siliguri and Kalimpong, respectively, to attend the funeral of their father.
Gurung, however, did not offer any explanation as to how the DGP issued the instruction without ascertaining whether the Gupta's was trying to enter or exit Sikkim. "It is a mistake made by the constable concerned," he said, attributing the lapse to communication gap. In an audio conversation between the DGP and SHO that was released by the police, it is clear that Rao was of the impression that the family was seeking to exit Sikkim. In the conversation in Nepali, Rao can be heard using the Nepali words "niskinu" and "jancha", meaning exit and leave, respectively, in English.
In another audio conversation, Tamang is also very categorical in telling one of his subordinates that the Guptas would be exiting the Melli check-post, and not entering. He is also heard saying that the Guptas should be told not to approach the DGP while returning, and that they would be allowed to enter only if they have proper papers with them. Gurung, who is also the spokesman of Sikkim Police, said it was unfortunate that a communication gap led to such a mistake. "We, on behalf of the police, tender our apology to the people of Sikkim and the Sikkim government for the mistake that has been made. We want to say sorry," he said.
The Gupta siblings are originally residents of Sikkim, but Gauri Shanker runs his business in Siliguri and his sister is married in Kalimpong. Cases have been slapped against them and three other members of their family for violating the Covid-19 protocol. All five of them are now in quarantine in South Sikkim. The police have also suspended two constables manning the Melli check-post, including Rana, pending a departmental inquiry. The state government has also ordered separate inquiries into the incident.
Report by Prakash, Special Correspondent Sikkim