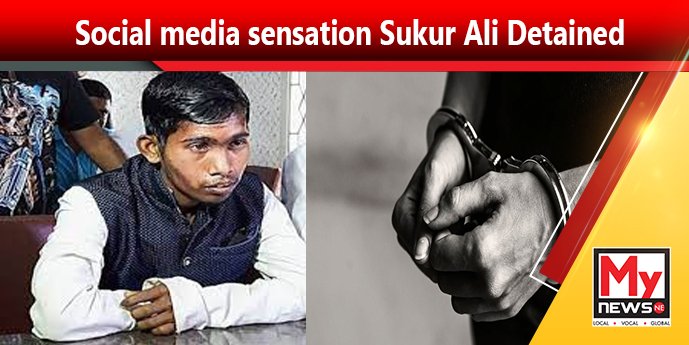 Assam: Social media sensation Sukur Ali Detained
Guwahati: Police have detained the chairman of the Modati VCDC Shukur Ali in a money laundering case.
The chairman of the Modati VCDC is charged with stealing government funds.
According to reports, Sukur Ali allegedly stole money from the public under the guise of several government initiatives. He was also charged with stealing Rs 30,000 from someone who offered him a position in government.
When others discovered about the scam they reported it to the local police. Shukur Ali was detained by Kazigaon Police and taken to a police station based on the complaints.
"Its been 15 days we are trying to reach him via phone but our efforts seem in vain. He is neither meeting us nor picking up our phone call", said a local resident.
"He took 22000 rupees from me in the name of building and providing a government allotted and its been more than 3 months, we neither got our house nor our money," said another resident who gave him money.
"He promised me a government job and took Rs. 30,000 from me. But , now it seems everything was a scam." said another resident of the village.
Meanwhile, Shukur Ali's mother asserts that her son is blameless and is not associated with any corruption.