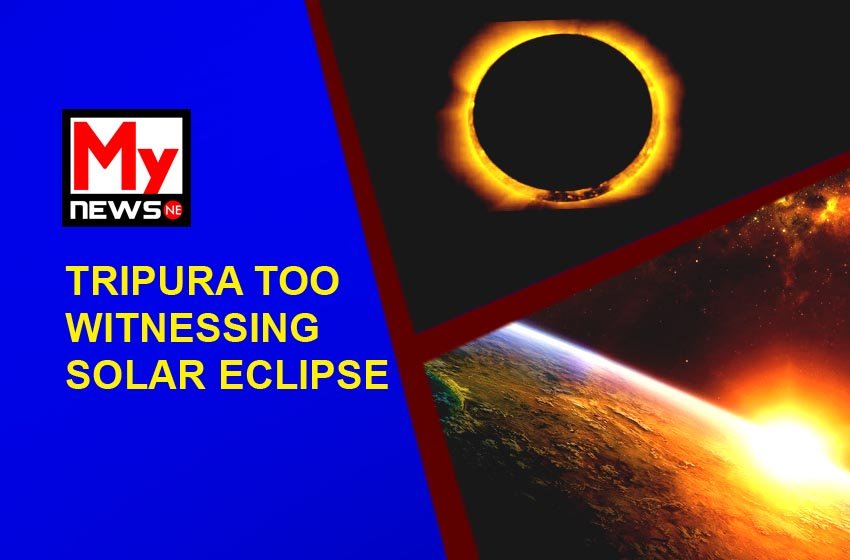 Tripura too Witnessing Solar Eclipse
The world is witnessing a rare cosmic event today which is the solar eclipse. This would be the last solar eclipse of the decade. The next solar eclipse is expected to be seen on May 31, 2031.  The eclipse has started in Agartala at 10 am 55 minutes 53 seconds and it will end at 2 pm 23 minutes 53 seconds.
A maximum of 69.48 percent of the sun-illuminated disc will be covered at 12:45 pm 15 seconds. The solar eclipse is dangerous to see with the naked eye so the Sukanta Academy in Agartala &  Tripura Astronomical Society in Gomti District  have arranged to observe the eclipse even in the Corona situation.
Report by Bikram Karmakar, Special Correspondent Tripura