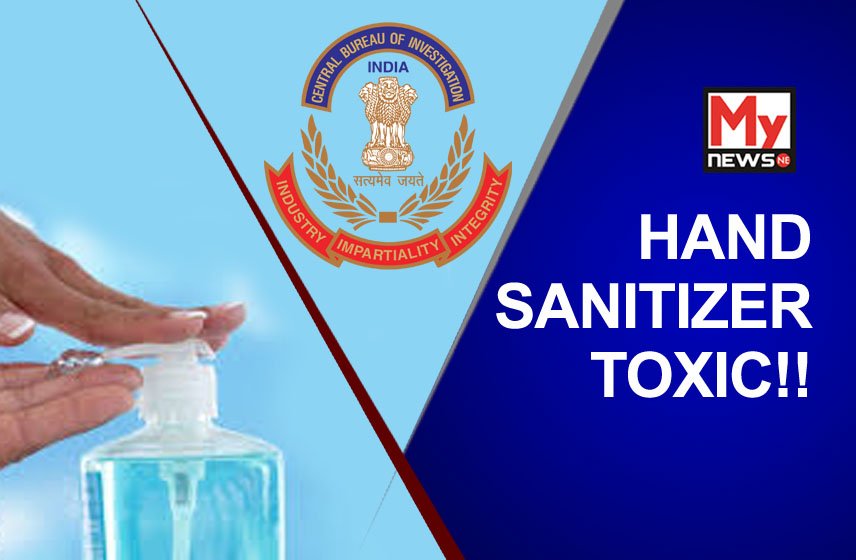 Your Hand Sanitizer May Be Toxic! CBI Alerts
Alert issued by the Central Bureau of Investigation to all central and state law enforcement agencies against counterfeit sanitizers which uses methanol in place of ethanol making them highly toxic.  The alert has been issued in response to the inputs by Interpol.
The current situation due to Covid 19 has seen a steep rise in demand for hand sanitizers. Taking advantage of this excess demand, many companies around the world have started producing fake, counterfeit products using methanol which has been proved to have serious toxic consequences for the human body.
The alert stated that "Instances have been reported in other countries where due to huge demand for hand sanitizers during Covid – 19 pandemic, the use of methanol was detected to produces counterfeit hand sanitizers. Methanol can be highly toxic and dangerous for the human body."