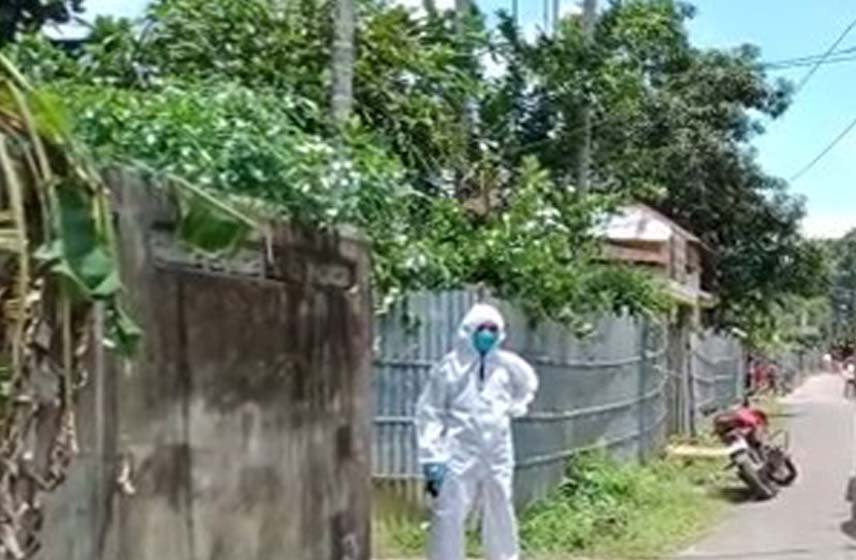 Dead body cremation postponed due to COVID fear in Tripura
A sensational incident occurred in Tripura where a dead body lying in a home, no one is there to take care. Fear and apprehension among the family members of dead body who assumes that the deceased might contacted deadly COVID-19 virus. The deceased had been suffering from fever, cold, cough and other respiratory diseases for the last 10-12 days.
While he did not go to any doctor, the family members did not feel the need to take the sick person to the doctor, nor did they go to the hospital but later on the man died. According to the details of the incident, Mrinal Kanti Saha (44), a resident of Karailong area under Teliamura police station was lying dead at home but the family members feared that the deceased might have COVID so they feared of doing cremation of the dead.
After receiving the information, municipal officials of Teliamura Municipal Council along with the sub-divisional health officer came to the spot from the hospital and arranged to take the body to the hospital. It is said that samples will be sent of the body for corona test, other family members will also be tested. Now the question arises, why the deceased person withheld the information? and when the government has initiated the house-to-house COVID test with the help of health workers and Asha workers why didn't they test the deceased Mrinal Kanti Saha.
Report by Bikaram Karmakar, Special Correspondent Tripura