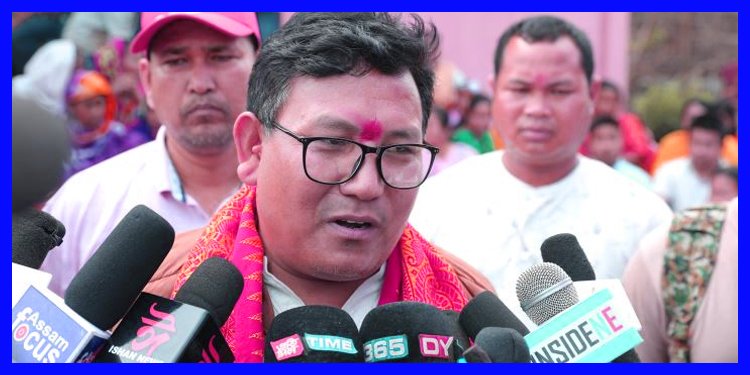 Promod Boro wins floor test in BTC
UPPL leader Promod Boro who had taken oath as the Chief Executive Member (CEM) of Bodoland Territorial Council (BTC) on December 16, won the majority in the floor test of the council. The speaker declared the UPPL as the new party to rule BTC after they won composite floor test with 22 votes cast in their favour.
The BPF party earlier created huge uproar and disturbance in the council snatching away the Speaker's mic and also chanted slogans which halted the voting process but eventually Promod Boro led UPPL formed the new Government in the land of Bodos.