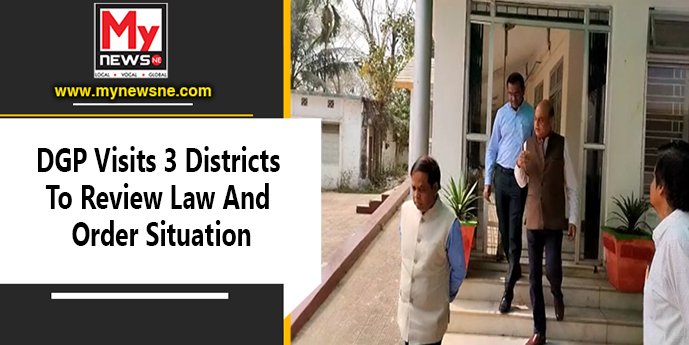 Guwahati: The Chief Secretary, Director General of Police, and Chief Electoral Officer had review meetings in South, Gomati, and Sepahijala on February 23 to discuss the state of peace and order and the preparations made for the vote-counting, which will take place on March 2.
In the backdrop of the counting of votes for the Tripura Assembly Elections 2023, the Chief Secretary J K Sinha, DGP Amitabh Ranjan, Chief Electoral Officer Kiran Gitte, and Additional DGP Saurabh Tripathi conducted review meetings in South, Gomati, and Sepahijala Districts on Thursday.
The concerned District Magistrates, Superintendent of Police, and senior officers attended the review meetings.
In a press release from the office of the CEO, it said that during the meeting it was discussed that the guidelines of the Election Commission of India shall be followed for the smooth completion of the counting process.
"Meetings with political parties, candidates, and Election agents shall be held by the DMs, SPs, and ROs. Adequate measures shall be taken for maintaining law and order before and after the counting process", the press release reads.
It also stated that starting on February 28th, the Election Commission of India is anticipated to detain Counting Observers.
It may be noted that the counting of votes of 60 assembly constituencies shall be held in 21 counting locations across the State on 2nd March.
About the meeting, south district magistrate Saju Wahid said, "Today Chief Secretary, DGP and ADGP (Law and Order), and CEO have arrived in the South district and held a meeting with me and the Superintendent of Police. Later they held a review meeting with all the Returning Offices and Sub-divisional Police Officers (SDPO) on security arrangements and on the preparedness of counting. They also reviewed the law and order situation of South district".
The DM stated that after going over every area, the senior officials were pleased with the work and their preparation.
"Yesterday we visited strong rooms, reviewed law and order, and have enough forces. We have taken all the necessary steps for peaceful law and order", he added.