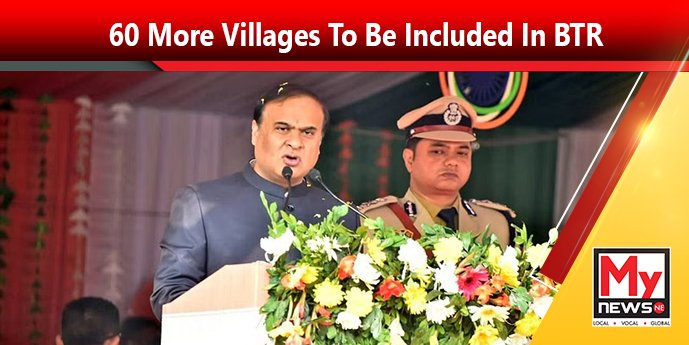 Guwahati: The Bodoland Territorial Region (BTR) will be expanded by at least 60 more villages from the Sonitpur district, according to Assam Chief Minister Himanta Biswa Sarma.
Himanta Biswa Sarma while speaking at the Republic Day speech on Thursday said, "As part of promises made in the Bodo peace pact signed in January 2020, our government has decided to include villages which have at least 80 percent Bodo population in the BTR."
"These villages will be from the areas of Dhekiajuli, Sootea, Biswanath, Behali and Gohpur in Assam. Out of the 60 new villages of Sonitpur to be included in the BTR, 43 will be revenue villages and 13 forest villages," the chief minister said.
The Bodo Accord, which was signed by the Central Government and various factions of the militant group National Democratic Front of Bodoland, allowed for the inclusion of any villages close to the recognised BTR zone that had a majority of Bodo residents.
The head of the Bodoland Territorial Council (BTC), Pramod Boro, has praised Himanta Biswa Sarma's announcement.
The ex-gratia payment of Rs. 5 lakhs to the families of each of the 2001 victims who died in the Bodoland movement was also declared by the chief minister. Additionally, he said that going forward, March 31 in the state of Assam will be observed as Students' Day in honour of Upendranath Brahma, widely known as the Father of the Bodos.